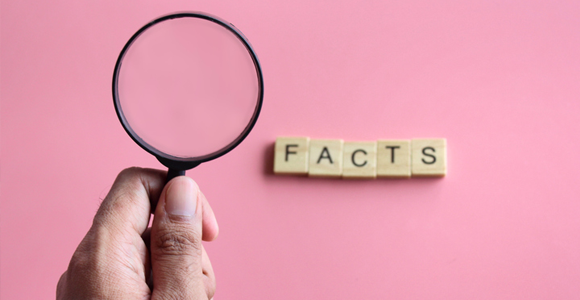 Updated September 1, 2022
When you need a large disposal solution for your home, office, or worksite, dumpster rentals are a convenient solution.
However, there are many common misconceptions about renting a dumpster, and Hometown is here to debunk them.
Common Dumpster Myths:
---
---

Dumpsters Are Only for Commercial Use
While dumpsters are commonly utilized by companies and contractors, temporary dumpster rentals are an option for anyone who needs one.
There are many different types of dumpsters. The commercial dumpsters you see behind businesses are for long-term rentals and are typically only offered to commercial clients.
There are some companies that will rent this type of dumpster to residential clients temporarily when they have a low inventory of other dumpsters or the customer has special circumstances that require a specific size container.
The majority of dumpsters that are rented out to residential customers for days or weeks at a time are roll-off containers and trailer dumpsters.
Both of these dumpster styles feature an open top (different from commercial dumpsters) and come in a variety of sizes to accommodate all different size projects.
You Need a Permit to Rent a Dumpster
This is true in some cases, not all.
If your situation requires that you have to place your dumpster rental blocking any part of a public right-of-way, a permit is required.
This includes streets, sidewalks, parking lots, and alleyways.
Placing a dumpster rental on your personal property, like your driveway or yard, typically does not require a permit.
There are some areas that require a permit regardless of where the dumpster is placed, like in certain zip codes of Chicago or New York City.
It is up to your local municipality whether a permit is required or not for temporary dumpster rental.
A reputable dumpster rental company that services your area will know if a permit is necessary in your case or not, and if they are, they will typically obtain the permit on your behalf.
Read on: The Process of Obtaining a Dumpster Rental Permit
A Dumpster Won't Fit in My Driveway
Most residential dumpsters are designed to be able to fit in single-car driveway.
Unless your driveway isn't designed for an average size vehicle, finding a dumpster that fits in your driveway shouldn't be a problem.
It Doesn't Matter What Size Dumpster You Rent
Renting the correct dumpster size is important to make sure you don't spend more than necessary.
Renting a 15 yard dumpster when you only have 8 yards worth of debris will cost you more than renting a more appropriately sized 10 yard dumpster.
On the contrary, renting the smallest dumpster size because it has the lowest price may require renting a second dumpster if you underestimate the amount of debris, trash, and junk you have to throw away.
Underestimating the amount of trash you have is a common mistake that new dumpster rental customers often make that can result in them spending 2x the amount they initially intended on spending.
Dumpster companies are great at helping you choose the right dumpster size for your disposal project, which is why being as descriptive about your project as possible is important when speaking with different dumpster pros.
Learn more: Why Large Dumpsters Sometimes Cost Less Than Small Dumpsters
A Dumpster Will Damage My Driveway
Heavy roll-off containers can damage a structural weak driveway, but it is rare and there are many ways to prevent driveway damage when renting a dumpster:
Place plywood or boards under the dumpster.
Avoid overfilling the dumpster, especially with heavy debris.
Have the dumpster placed in the street.
Rent a rubber-wheeled trailer dumpster instead of a roll-off container.
Dumpsters Are Too Expensive
The average cost of a dumpster rental in the U.S. falls between $250-$550.
If you rent the dumpster for a standard 7 day rental period, that's only about $36-$79 per pay to get rid of hundreds of pounds of trash.
When you look at the amount of trash and debris you can eliminate with a single dumpster, the cost ends up being comparable or less than the price you pay for your weekly municipal trash service.
Dumpsters Are Smelly
It's no secret that the commercial dumpsters that sit at apartment complexes or behind restaurants can smell awful, especially during warm weather.
When you rent a residential dumpster from a reputable company, however, they are disinfected and power washed between uses so that you're presented with a clean, well-kept container.
Dumpsters Are an Eyesore
If you're worried about your neighbors being annoyed with a dumpster sitting in your driveway for a few days, consider how much better your property will look once all the trash/junk/debris is cleared from your yard or home.
Everyone has house projects from time to time and there are plenty of dumpster rental companies who take pride in making sure their containers look professional and presentable.
Anything Can Be Thrown Into a Dumpster
Every dumpster company has a list of items that are not allowed in their containers.
It's important to thoroughly read through your dumpster agreement and make sure you understand the terms and conditions so that you aren't fined or charged any additional fees.
A list of commonly banned items in landfills, and therefore most dumpsters, include but are not limited to:
Bleach and other household cleaners
Car batteries
Ink and resin
Material containing asbestos or mold
Medical waste
Motor oil and other automotive fluid
Paint, lacquer, varnish, and stain
Pesticides
Pool chemicals
Rubber tires
Keep reading: What Can I Put in a Dumpster?: A Quick Guide to What's Allowed in Roll-off Containers
You Can Put as Much Material Into the Dumpster as You'd Like
Dumpsters are heavy duty, sturdy containers, but the trucks that carry them have limitations.
Dumpster trucks can only safely lift and maneuver so much weight, which is why companies limit the amount of weight that can go inside each dumpster.
Additionally, dumpster companies are charged a fee at the landfill that is based on the weight of the items in the container.
So, going over the included weight limit will cut into the dumpster company's profits and you'll be sent a bill to compensate them for the cost of your additional weight.
Learn more: A Comprehensive Guide to Dumpster Weight Limits
Renting a Dumpster is a Hassle
Not only is renting a dumpster easy, but Hometown makes it easier than ever before.
We understand that getting the best price and customer service is important, and the best way to do so is to get multiple quotes from locally-owned and operated companies in your area.
You can read verified reviews from real customers and read more about each company to help you find the best company to accommodate your disposal needs.
Our simple quote request form takes less than a minute to complete and allows you to quickly reach out to multiple qualified companies near you for free dumpster rental quotes.
---
---