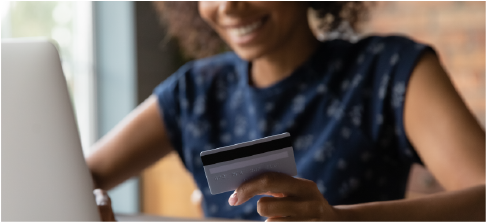 Updated May 19, 2022
If you're considering hiring a junk removal company to help with a disposal or cleanup project, it's imperative that you know how to get a fair price and avoid overspending on your junk removal.
The cost of junk removal varies based on project size and complexity, location and accessibility of the cleanup, and who you hire.
This is why it's so important to know what to look out for when it comes to good junk removal services and great junk removal pricing.
Follow Hometown's biggest tips:
---
---

Get Multiple Quotes from Local Junk Removal Companies
We always recommend getting at least two or three estimates before hiring any company or contractor, and the same is true for junk removal services.
The goal is to find a junk removal provider who can complete your project to your standards, on your schedule, and within your budget.
It can be challenging to get one quote from companies at times, let alone three, but spending a little extra time to find the right junk removal company pays for itself.
We advise against making a quick decision based on a single estimate. Avoid expensive, time-consuming, or stressful junk removal services by getting quotes from multiple local companies.
Multiple estimates will give you a good idea of the average cost for junk removal services in your area.
Most people who have a negative experience with a company—whether from being overcharged or receiving bad service—is almost always because they failed to get multiple estimates before starting their project.
This is why it pays to get a second and third opinion, as doing so can save you hundreds of dollars in some cases.
Then, using price as one of your considering factors, you'll be able to decide which junk hauler to hire.
Additional factors to consider when hiring a junk removal company:
Communication skills
Willingness to answer questions
Ability to be flexible and work with you to achieve what you want
Professionalism and their ability to do the work
Whether or not they are respectful and punctual
---
---
Get Answers to the Most Important Questions
Are you locally owned?
When it comes to junk removal services, hiring a local junk removal company typically equates to better customer service and more competitive prices.
Local companies build their success by earning a positive reputation with their customers.
Are you licensed, bonded, and insured?
It's important to make sure that the junk removal company you hire is a legally operating and licensed junk removal company in your state.
Anyone trying to operate a business without a business license is a huge liability to you and your property, not to mention suggests dishonest business practices.
Insurance is equally as important, making sure to protect you from any harm or damage caused to you, a worker, and your property.
How will you dispose of my junk?
Junk removal companies prioritize donating and recycling items whenever possible.
The company will come to your project location, load your items onto their truck, and take it back to their location where they are separated so they can be donated or recycled whenever possible.
If you only have a couple items to get rid of and they're all going to the same place, the company will typically drive them there directly, either to a local donation center/charity or to the local recycling facility.
Whatever cannot be donated or recycled is taken to the landfill for disposal.
If you are donating furniture or a large amount of items, the company should provide you with a donation receipt.
Read on:
How long will the job take and when can you start?
If you're in a time crunch, availability might be one of the most important requirements for you.
If the price is right but they're not available when you need them, call other junk removal services until you find one that can fit your project schedule.
Learn more: How Fast Are Junk Removal Companies at Finishing the Job?
Know Your Other Disposal Options
Roll-Off Dumpster Rental
Dumpster rental is the ideal choice for ongoing projects or projects that involve getting rid of seven cubic yards of junk or more.
Dumpster rentals are great for all kinds of projects, like:
Renting a dumpster to be on-site during demolition, remodel, or cleanout projects helps keep your work site clean and safe.
They're also great for people who prefer to do the work themselves and save a little money.
Bag Dumpsters
If you have a small amount of relatively lightweight junk that takes up three cubic yards or less, a dumpster bag is a great option.
However, a bag dumpster fills up quicker than most people realize, as three cubic yards (or one cubic yard of heavy debris) isn't very much.
This is especially true if you're loading bulky or oddly shaped items into it.
Learn more:
---
---
Find out more: