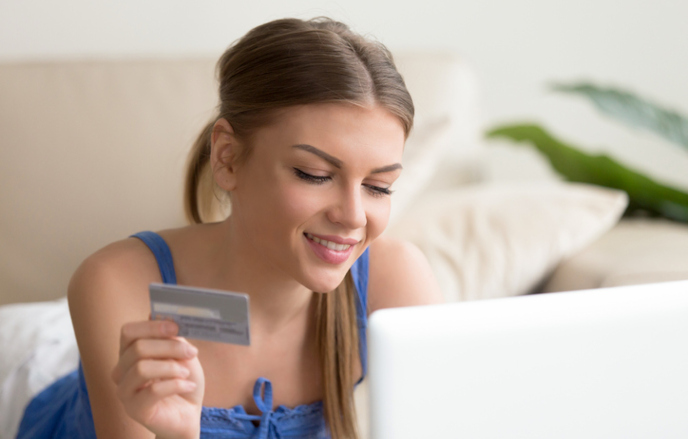 Updated June 16, 2022
Junk removal services cost anywhere from $75 up to $5,000 or more depending on the project.
There are many factors that affect the cost of junk removal services, including:
Location of the project
Amount of junk
Type of junk
Complexity of the job
Because junk removal prices can vary so much, we've compiled a list of our 4 biggest tips for ensuring you get the best price for your junk removal project.
Jump to:
---
---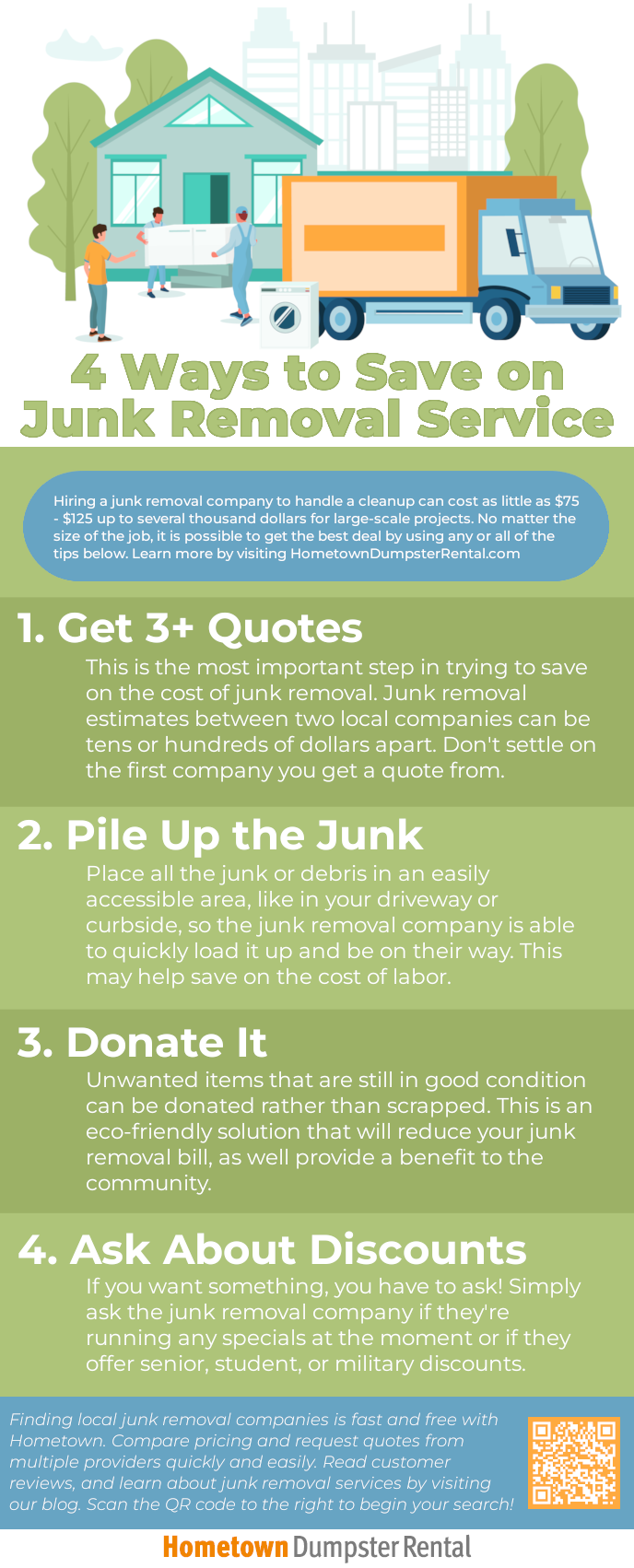 Get Quotes from Several Providers
This is the most important tip for saving money on junk removal services because junk removal prices can vary by hundreds of dollars between different companies in the same town.
For example, one company may quote $500 for a garage cleanout, while another company offers to complete the job for $300.
By going with the first company you contact, you may be missing out on getting a better deal with a competing company.
We recommend getting at least 2-3 estimates for junk removal projects before booking the service.
For larger and more expensive jobs, it may be worth getting 4-5 quotes prior to selecting a junk removal company.
The difference can literally lead to hundreds of dollars in savings.
Keep reading:
Prep for Pickup
Depending on the type of cleanup, you may be able to reduce costs by having the junk ready to load in the driveway or curbside before the junk removal company shows up.
By making the job quicker, it may help reduce labor costs.
Many junk removal companies determine rates based on the volume of junk, so putting it all in an easily accessible area, like in your driveway or curbside, may not generate any savings for you, but it's worth mentioning over the phone when booking the service to see if you can get a better rate by making the junk more accessible to their crew. It never hurts to ask.
Read on:
---
---
Donate or Giveaway
Items in usable or good working condition can be donated or given away rather than junked.
Some examples include:
Furniture
Appliances
Clothing
Toys
Building Materials
Some charitable organizations, such as Salvation Army, may offer to pick up gently used items from your location for free.
Ask About Discounts
A fair number of junk removal companies offer special rates for seniors, veterans, or other segments of the population. There also may be other holiday discounts or coupons as part of a marketing campaign.
Check the junk removal company's website, as well as their Facebook page and other social accounts, to see if there are any current discounts available. Also be sure to ask when calling to get information or book their services.
Discounts in these categories can be significant. It's not unusual to see a 10% or even 20% discount of seniors or veterans. A 10% discount on a $500 job, for example, knocks $50 off the top and that's a good chunk of change.
---
---
Find out more: