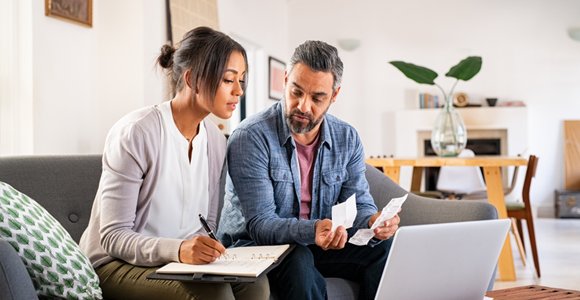 Updated February 23, 2023
If you're considering hiring junk removal services, you might be wondering if it's an affordable option for you.
Some people never even consider bringing a professional crew to help them get rid of their unwanted junk because they're under the false impression that those services are unaffordable.
We'll go over average pricing and alternative options so that you can determine if junk removal services could be a valuable asset to your project or not.
Jump to:
---
---
Are Junk Removal Companies Expensive?
Simply put: It depends.
Junk removal is a service that includes many different categories and project sizes, and it can range from something as simple as removing an old appliance or piece of furniture to entire estate cleanouts or hoarding cleanups.
Junk removal companies have minimum fees that they charge for their services that are reserved for the smallest, least complicated jobs.
Minimum fees vary from company to company but typically range from $75-$100 based on U.S. averages.
In comparison to renting a dumpster to only get rid of a few items, junk removal is not only convenient, it's also considered very affordable and almost always worth the cost.
As the complexity of a job increases, so does the price.
One of the most complicated jobs that a junk removal company can be hired for is a hoarding cleanup.
With an average price point of $1,000-$3,000, hiring a junk removal company to clean out a hoarder's home may be out of budget for some families. However, the stress relief it provides can be well worth the investment.
While junk removal charges vary from project to project, city to city, and company to company, these national averages can help give you a general idea of what type of budget you'll need to reserve for professional junk removal services.
Average Cost of Junk Removal Services
| | |
| --- | --- |
| Junk Removal Project Type | Average Cost |
| Minimum Charge | $75-$100 |
| A Few Pieces of Furniture | $100-$300 |
| Attic, Basement, or Garage Cleanout | $200-$800 |
| Whole Home Cleanout | $500-$1,500 |
| Foreclosure/Estate Cleanout | $800-$2,000 |
| Hoarding Cleanup | $1,000-$3,000 |
Learn more:
When Does It Make Sense to Hire Junk Removal?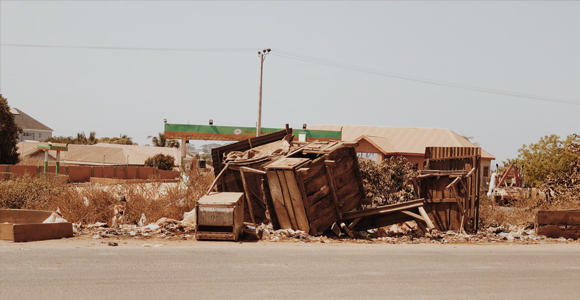 It's important to consider the value of your time and energy, as well as safety hazards and health concerns, when evaluating whether or not hiring professional help is worth the cost in your particular situation.
The type and amount of material you have to get rid of is also an important consideration.
If you have large or bulky items to get rid of, hiring junk removal services is a great option.
Professional removal companies have all the tools necessary to safely dispose of larger items and have the manpower and equipment to get old furniture and appliances up or down flights of stairs.
If you have a busy schedule like so many of us, the stress relief that professional help provides can be priceless.
If you have the time, strength, and manpower to tackle a large cleanout yourself, renting a dumpster is a great—sometimes more affordable—alternative disposal solution.
20 yard dumpsters are usually the perfect size for an average size home cleanout and are great for spring cleaning, moves, estate cleanouts, and much more.
With an average cost of $350-$450, renting a 20 yard dumpster for a week is typically less expensive than hiring a junk removal company if you have very large quantities of junk to remove from your property.
When in doubt, realistically evaluate what your strengths and weaknesses are and if you have the time and help to perform the work on your own.
If the overall scale of the cleanout is simply too much for you to handle, hiring a junk removal service is definitely the best option.
How Can I Get the Best Junk Removal Price?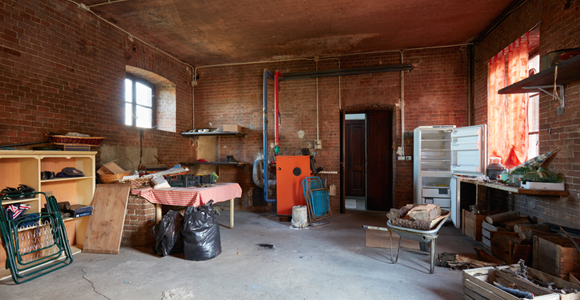 When it comes to price shopping junk removal services, the most affordable and competitive prices are typically found at locally-owned companies.
Finding local removal services near you is quick and easy using Hometown.
Hometown vets and publishes locally-owned junk removal and dumpster rental services nationwide, so all you have to do is type in your zip code to be shown companies that service your area.
We also personally verify every review left for each company, so you can be assured that the reviews you read on Hometown's website are left by legitimate customers.
In addition to pricing, the customer service provided from local companies is usually unmatched in comparison to larger chains.
The best part about finding junk removal companies on Hometown? You can request free quotes with the click of a button.
In fact, you can request as many free quotes as you feel most comfortable with.
We recommend getting at least 2-3 different junk removal quotes to make sure that you're paying a competitive price and receiving quality customer service.
Ask if the companies you speak with if they are running any promotions or offer any discounts to military members or seniors if you qualify.
---
---
Keep reading: