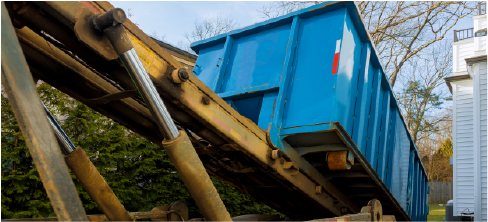 Updated July 28, 2022
Scheduling a dumpster pick-up is easy, though it varies slightly from company to company.
When reaching out to dumpster companies during the initial quote process, make sure you understand the pick-up (and delivery) procedure for their dumpster rental services.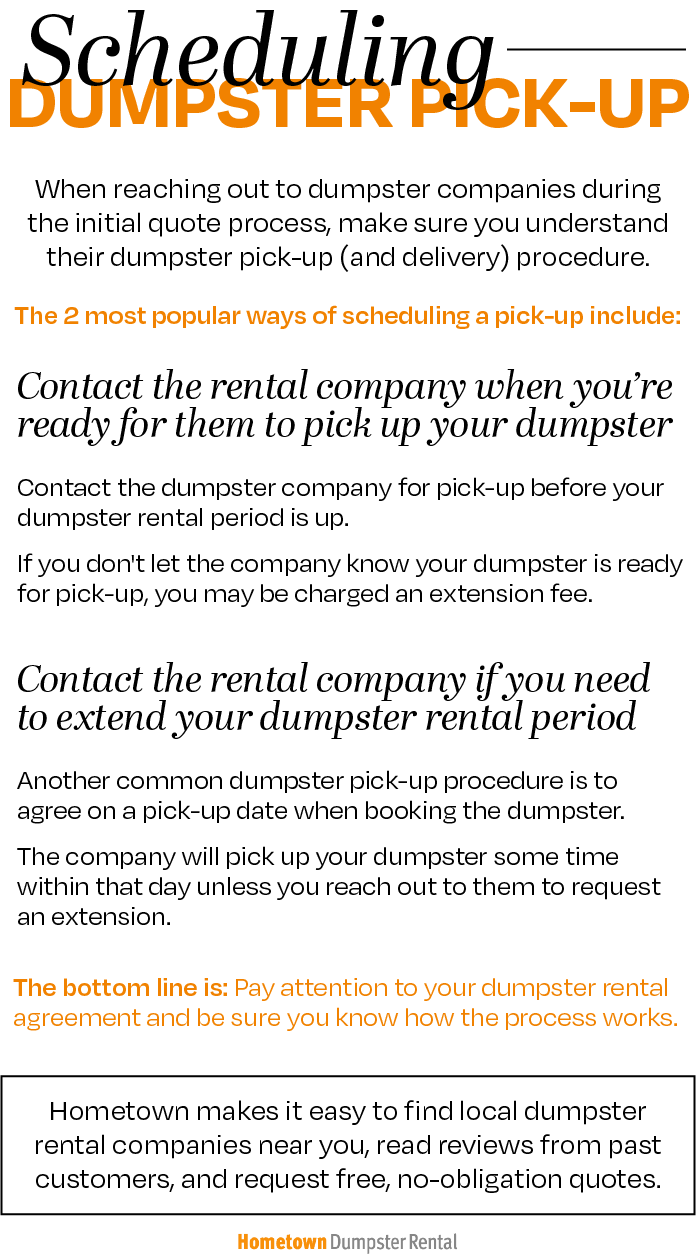 For example, many dumpster rental companies ask that you call their office or submit a pick-up request via a form online when you're ready to have your dumpster picked up and hauled away.
In this type of pick-up scheduling scenario, you should contact the dumpster company for pick-up before your dumpster rental period is up.
If you don't let the company know your dumpster is ready for pick-up, you may be at risk of being charged an extension fee.
Another common dumpster pick-up procedure is that you simply agree on a pick-up date when booking the dumpster.
The company will pick up your dumpster some time within that day unless you reach out to them to request an extension.
Here's an example of what the roll-off dumpster pick-up process looks like:
The bottom line is: Pay attention to your dumpster rental agreement and be sure you understand how the procedure works.
Not only do you want to ensure you don't get charged an extension fee by mistake, but you also want to be sure you're only loading accepted items into the dumpster.
---
---
Find out more: