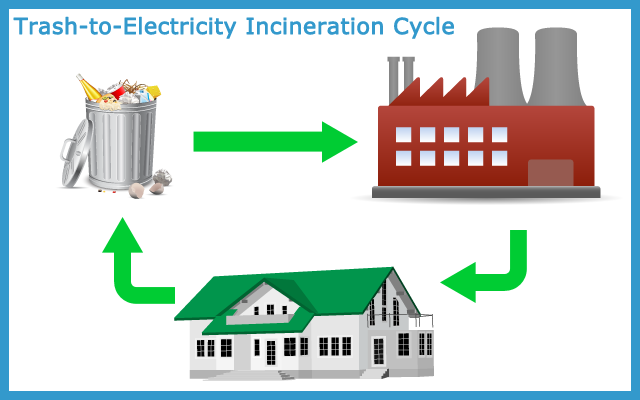 Trash incineration is a growing trend in the United States, and we're not talking about trash barrel burning in your backyard. We're talking about the large-scale waste-to-energy facilities located across the country.
There are currently fewer than 100 of these waste-to-energy plants in the U.S., and while these facilities are able to generate a huge amount of electricity from burning trash, the U.S. still ranks well below other countries in terms of how much trash we burn for electricity.
1972 was the year, St. Louis was the city -- the first-ever trash incineration facility was launched in the United States. These waste-to-energy plants became popular, and by 1991 there were 171 garbage incinerators nationwide.
This number has fallen to around 90 due to the substantially higher cost compared to landfilling and environmental concerns over burning trash and what it does to air quality.
EPA regulations are strict when it comes to trash incineration; hence the expensive price tag associated with building and running this type of facility. According to the Sustainable Cities Institute, a trash incineration plant can cost as much as $280 million to build, which is at least two or three times the cost of building and operating a landfill.
Modern garbage incinerating plants take great care in removing harmful toxic chemicals using multiple layers of filtering technology to "catch" as much of the bad stuff as possible. However, the average incineration plant still produces more CO2 per megawatt of power generated compared to traditional power plants (i.e., coal, natural gas, oil-fired).
Despite the increased cost and environmental concerns, trash incineration plants do have their benefits. The biggest benefit being the fact it diverts millions of tons of trash from landfills and turns the garbage into electricity.
The worldwide leader in trash incineration is Denmark which burns 54 percent of its garbage, according to the U.S. Census. The U.S. burns about 14 percent of its trash generated each year, which equates to about 19 billion kilowatt hours of electricity.
The U.S. uses about 4 Trillion kilowatt hours of electricity per year. It also helps keep about 35 million tons of trash out of landfills. So while there are pros and cons of garbage incineration, the pros are beginning to outweigh the cons as the technology advances.