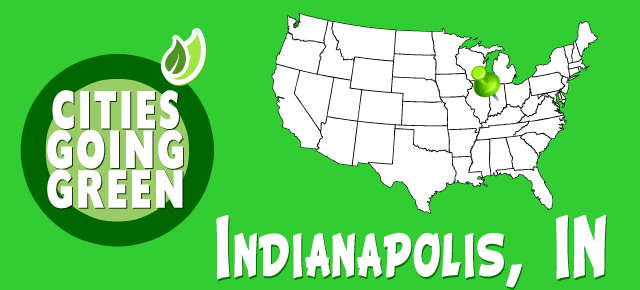 The state of Indiana hasn't had the best of reputations when it comes to maintaining an eco-friendly profile.
In fact, a 2007 report published by Forbes ranked Indiana second to last -- 49th out of 50 -- in terms of overall air/water quality, waste management, green policy, energy efficiency and other factors. As the state capital and second largest city in the Midwest, Indianapolis has taken the bull by the horns in trying to turn things around.
The city has implemented a new policy designed to promote sustainable building, and it has also begun to introduce hybrid mass transportation throughout the city.
Indianapolis is also at the forefront in terms of developing the country's first fleet of 100% electric powered police vehicles. Add this to the fact Indianapolis has a well-established Greenways walking/biking trail system winding throughout the city and is a top-ranked bicycle-friendly city, and you can see how Indianapolis is starting to become one of America's greenest cities.