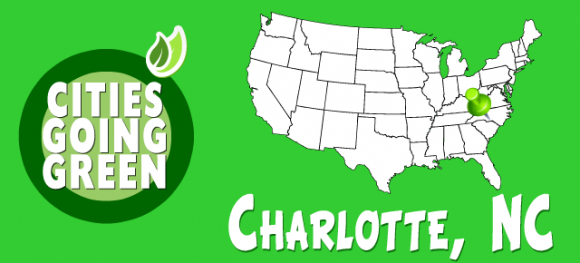 Sure, it hasn't always been synonymous with 'sustainability' or 'green', but things are starting to change for the 17th biggest city in the United States.
Charlotte, North Carolina was once called the '10th smoggiest city in the United States," but just a few years later was shown to have some of the cleanest air in the nation in terms of short-term air particle pollution. Things are beginning to change for the better.
With the addition of a new bike share program, hybrid-electric buses, mass transit improvements, and a host of other green initiatives, Charlotte is on track to a sustainable future. The city voted and approved a major community sustainability plan in 2013 with a goal to become a more energy-efficient, eco-friendly and overall green city to live in.
The infographic below outlines some of the most important green initiatives going on in Charlotte, NC.