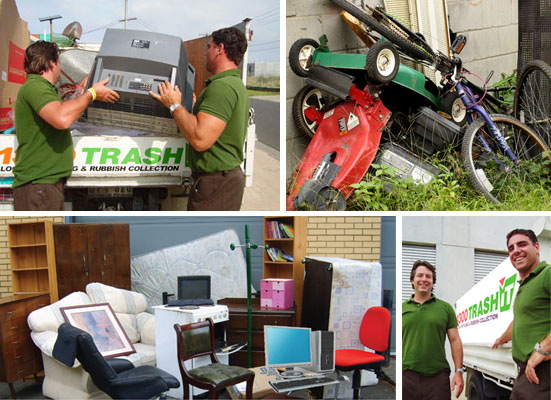 Have a garage, basement or whole home filled with junk? If you answered "yes," congratulations!...You're normal!
We all have an area of the house in desperate need of some decluttering but either don't have the time, motivation or physical ability to clean up the mess. Calling a junk removal service is the answer to the problem. What's cool about many junk removal service providers today is the growing trend of 'green' junk removal.
In pretty much any major city across the country from Los Angeles to Long Island, you can hire an eco-friendly junk removal company to declutter the mess.
These innovative companies – often small, locally-owned businesses – pledge to recycle or donate a majority of the junk they haul away. Many promise to recycle or donate 60 to 70 percent of the haul.
Imagine how much landfill space this can save. Obviously, some junk is literally just trash, so some items are destined for the landfill. However, you're bound to have some reusable or recyclable items hidden away in your clutter pile, like an old piece of exercise equipment no longer in use, an unused desk, toys, clothing or outdated electronics.
Many eco-friendly junk removal companies even provide you with a receipt for any items they donate, so you can write them off on your taxes.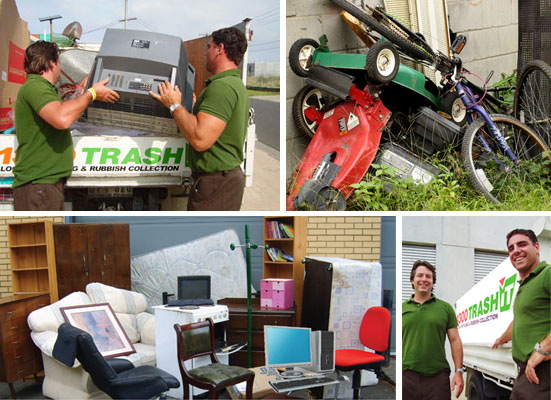 Decluttering is more than just an issue of aesthetics; here are a few of the many benefits:
Cleaning and decluttering can help boost the value of your home, offering a 586-percent ROI.
Falls are the leading cause of home injuries and deaths, particularly in the elderly. An estimated 1.6 million senior citizens are hospitalized each year due to injuries sustained during a fall and 12.800 died as a result of a fall. Cleaning up clutter is one of the best ways to prevent falls in the home. (CDC.gov, 2002)
Excessive clutter in the home can promote/worsen mental disorders and depression, and it aggravates symptoms of asthma. (Surgeon General)
Finding an eco-friendly junk removal company to haul away your clutter is easy. Simply go to the main HometownDumpsterRental.com website and click on "Junk Removal" – easier yet, just click here. Then find your city and search for a provider that offers 'green' services.
The cost of hiring a junk removal company varies depending upon the size of the load, but it's an affordable option considering they do all the work for you. Most companies have a $75 to $125 minimum charge on any pickup, and the prices go up from there.