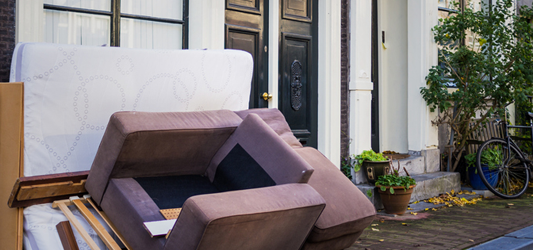 Updated December 6, 2022
Different cleanup projects require different disposal solutions and temporary dumpster rentals are great options for them all.
Residential dumpsters come in a variety of different styles and sizes to accommodate small to large home cleanouts, but choosing the right dumpster size can be the difference between staying within your budget and overspending by hundreds of dollars.
We'll go over:
---
---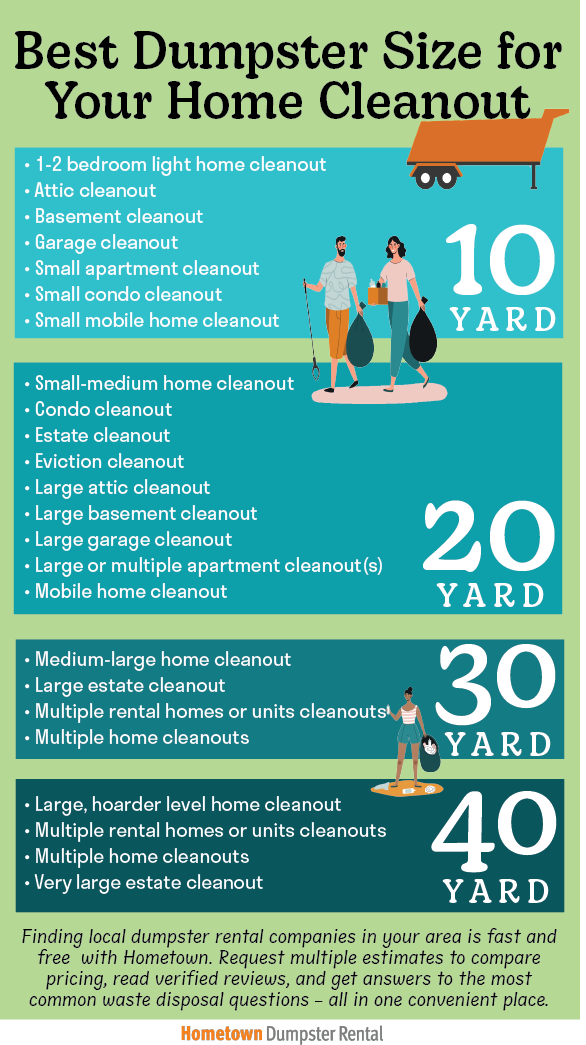 Dumpster Sizes and the Projects They Accommodate
Dumpster sizes are measured by their cubic yardage and the most common sizes have 10 yard, 20 yard, 30 yard, and 40 yard capacities.
Some companies offer "mini dumpsters" that come in 2 yards to 10 yards, and some companies carry odd number sizes, like 15 yard and 25 yard dumpsters.
Because the 10-40 yard dumpsters are by far the most common, they're usually the most cost-efficient as well, so we'll focus on those so that you get the most out of your rental.
10 Yard Dumpsters
Dimensions: 12 ft L x 8 ft W x 3.5 ft H
Average Weight Limit: 2-3 tons (4,000-6,000 lbs)
Average Cost: $250-$450
Perfect For Small-Medium Size Home Cleaning Projects:
20 Yard Dumpsters
Dimensions: 22 ft L x 8 ft W x 4 ft H
Average Weight Limit: 2-4 tons (4,000-8,000 lbs)
Average Cost: $350-$550
Perfect For Medium Size Home Cleaning Projects:
30 Yard Dumpsters
Dimensions: 22 ft L x 8 ft W x 6 ft H
Average Weight Limit: 4-5 tons (8,000-10,000 lbs)
Average Cost:$450-$650
Perfect For Large Home Cleaning Projects:
40 Yard Dumpsters
Dimensions: 22 ft L x 8 ft W x 8 ft H
Average Weight Limit: 6-8 tons (12,000-16,000 lbs)
Average Cost: $550-$750
Perfect For Very Large Home Cleaning Projects:
Avoid Overspending on Your Dumpster Rental
One of the most costly yet common mistakes that customers make when renting a dumpster is underestimating the amount of junk, garbage, or debris they have to get rid of.
Calculating the amount of trash you have can be notoriously difficult, which is why we recommend renting a dumpster one size larger than you think you'll need if you're on the fence.
The difference between renting a 10 yard dumpster and a 20 yard dumpster is around $100-$200 on average for twice the amount of dumpster space.
Going over your weight limit or having to rent a second or third dumpster, however, can end up costing you anywhere from $75-$450+.
Making sure you understand the terms and conditions of your dumpster rental agreement is crucial to avoid spending more on your dumpster rental than your initial quote.
Nearly every reputable dumpster rental company has a small list of items that are considered hazardous material that cannot be placed in their dumpsters, like paint, pesticides, rubber tires, freon containing appliances, etc., and adding unauthorized items and material is an instant fee added to your disposal bill.
Another overlooked factor that affects the cost of a dumpster is the company you rent from.
In the majority of situations, renting a dumpster from a small, locally-owned and operated dumpster company tends to cost less than renting a dumpster from a large, nationwide disposal chain.
Ask the right questions and get references before hiring anyone to ensure you're getting a competitive dumpster price in your area.
Extending your rental duration, not being ready or available for your scheduled delivery, and overfilling your dumpster are all ways you could end up overspending on your rental, so take the time to understand what is and isn't allowed before hiring a dumpster company.
Read more:
How to Find Dumpsters for Rent in Your Area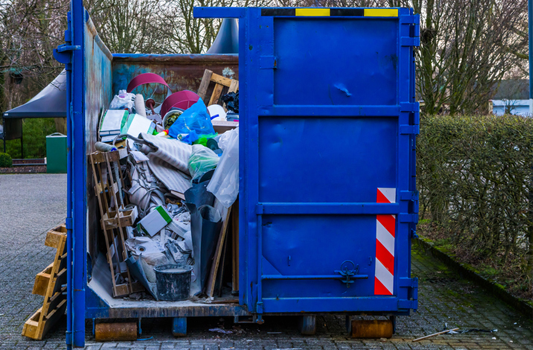 Finding local dumpster providers is fast and easy with Hometown.
We publish local, licensed, and insured dumpster rental companies that have high-quality reputations throughout their communities.
By entering your zip code and answering a few short questions about your disposal project, Hometown will show you a list of local waste disposal companies that service your area.
Learn more about each company and the sizes and styles of containers they provide, read verified reviews from real customers, and request free quotes to compare pricing, customer service, and availability.
Or, if you decide you don't have the time, desire, or ability to clean out your home on your own, find local junk removal companies near you instead.
Junk removal services are the quickest way to clear your space of unwanted junk and garbage, so it's certainly an option worth exploring.
---
---
Continue reading: