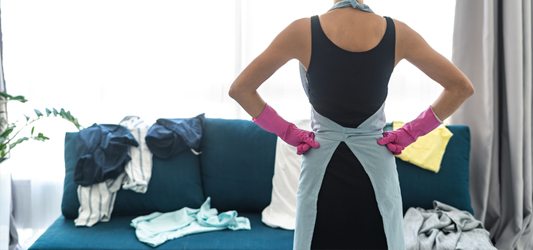 Updated February 23, 2023
The cost of cleaning out an apartment or condo varies greatly based on a number of different factors.
Some may assume that an apartment or condo cleanout would be cheaper than a house cleanout, but it all depends on where you live and how much junk you have to get rid of.
Luckily, there are a couple efficient options to choose from when it's time to clean out a living space and Hometown has gathered them here with average pricing information for each.
Jump to:
---
---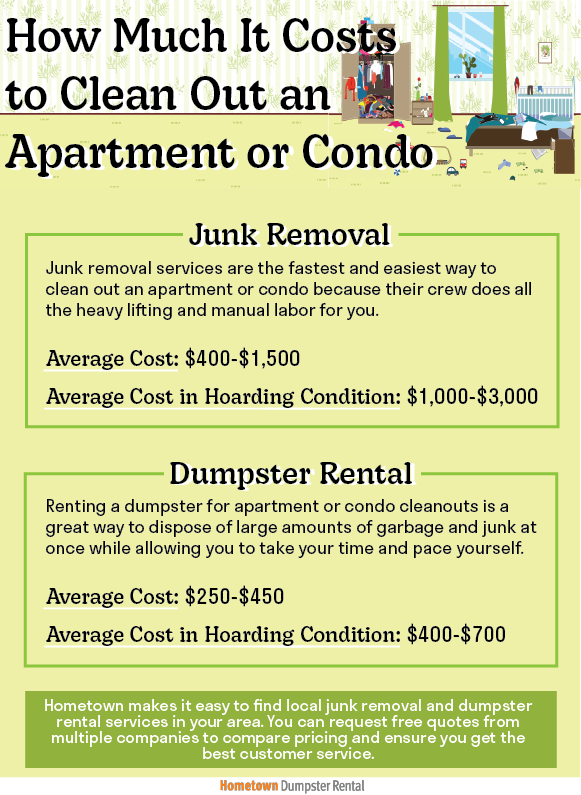 Cost to Hire a Junk Removal Company for a Condo or Apartment Cleanout
Junk removal services base their pricing on several different factors, like:
Amount of space the junk takes up in their truck
Amount of time it takes them to complete the job
Presence of hazardous material
Cost of living in the area
Fuel prices
Time of year
All of these factors will impact the price you pay for junk removal services, which is why predicting costs for these services can be difficult.
In fact, most companies will only provide in-person quotes for junk removal so that their crew can come assess your project to give you the most accurate pricing estimate.
That's why the cost to have a junk removal company clean out an apartment or condo could easily cost as much as the cleanout of a house, because it all comes down to the amount of junk you have to get rid of.
Based on national averages, the typical cost of a junk removal company to clean out a condo or apartment can range between $400-$1,500.
If the apartment/condo is in hoarding condition, average pricing ranges between $1,000-$3,000.
Price shopping junk removal companies can feel awkward or difficult when they require the company to come onsite to provide a quote, but these quotes are always free of any obligation to hire or pay for their estimate.
If you've done research and feel like you could find a better deal elsewhere, kindly tell the crew that you appreciate their time and that you'll think it over and get back with them.
If you like the price they've given you, however, they usually get to work right away which is great for people trying to maintain a strict timeline.
Finding local junk removal companies is fast and easy with Hometown. We'll show you reputable companies that service your area and you can request free quotes from multiple providers, all in one simple place.
Junk removal services are the fastest and easiest way to clean out an apartment or condo but it's typical that junk removal services cost more than renting a dumpster because of the added labor costs involved.
However, the exception to this is smaller cleanups, like hauling away a couple pieces of furniture or getting rid of a refrigerator.
If you have the time, strength, equipment, and manpower to do the apartment or condo cleanout on your own, read on to learn more about how renting a dumpster can streamline your project.
Learn more:
Cost to Rent a Dumpster for a DIY Apartment or Condo Cleanout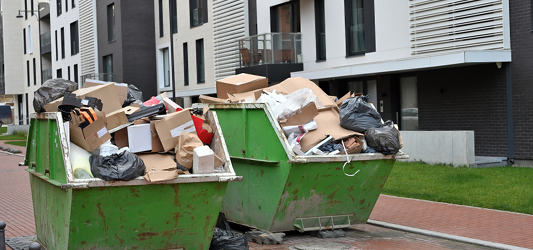 Renting a dumpster for apartment, condo, or house cleanouts is a great way to dispose of large amounts of garbage and junk at once.
Most dumpster rentals last 5-7 days but can be adjusted to fit your needs in most cases.
Having a receptacle at your residence for multiple days allows you to take your time and pace yourself as you work your way through the apartment or condo.
Most apartment/condo cleanouts can be accommodated with a 10 or 20 yard roll-off dumpster, which costs $250-$450 on average.
Condos and apartments in hoarding condition may require multiple or larger dumpsters, like a 30 or 40 yard dumpster, which costs $400-$550 on average.
If you're debating between two sizes and are having a hard time choosing, we always recommend going with the larger dumpster.
If you underestimate how much junk you have to throw away (which is very easy to do), you may end up having to rent a second dumpster which will immediately double your disposal costs.
The cost of two 10 yard dumpsters could run you $500-$700, while the cost of one 20 yard dumpster is generally only around $350-$450.
It's important to be as descriptive as possible when speaking with each dumpster rental company about the amount and type of items you have to dispose of so that they can provide you with their expert opinion on which dumpster size will best suit your needs.
Just like with junk removal, Hometown can help you find locally-owned and operated dumpster rental companies that service your area.
We put emphasis on local services because local companies tend to cost less and offer the most personable services in comparison to their large chain competitors.
You can get free dumpster rental quotes from as many providers as you'd like to make sure you get the best price and customer service.
Hometown understands the importance of quality customer service and the value of your time which is why we publish verified reviews from real customers, for both dumpster rental and junk removal services, so you can make an informed decision when hiring help.
---
---
Keep reading: