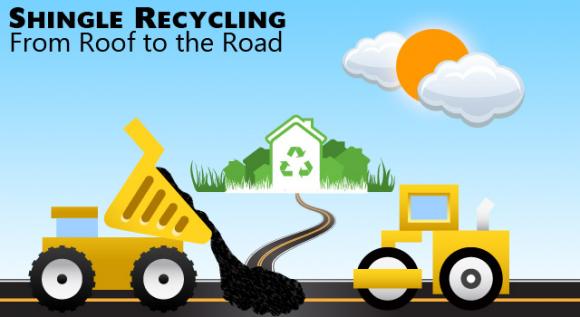 Environment

Recycling

Infographic

Construction Dumpster
Recycling shingles into new asphalt pavement mix rather than dumping them in landfills saves the contractor and homeowner money. In some cases, it costs half as much to recycle shingles compared to the tipping fee costs at landfills.
Even beyond the financial benefit, shingle recycling offers a boat-load of environmental benefits. Who knows, the next time you re-roof your house, your old asphalt shingles may become part of an area highway. The shingles off an average sized house supplies enough material to pave about 200 ft. of highway - pretty cool!