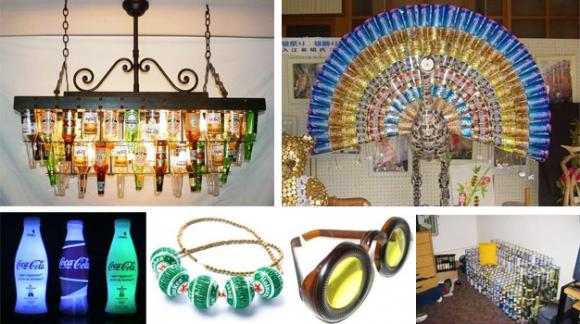 Sure, you could always just recycle old bottles and cans, but what fun is that? We've come up with a huge compilation of alternative uses for empty bottles and cans.
Maybe you've already tried using old bottles as makeshift flower vases or for storing soap and other liquids, but there are also plenty of other creative ways to upcycle old bottles and cans. Here are more than 20 examples...
If you like these ideas, be sure to share this post with your friends at Pinterest, Facebook, Google+ and Twitter. Thanks!
---
If you have more than just bottles and cans piling up in your living space, a dumpster might be able to help.