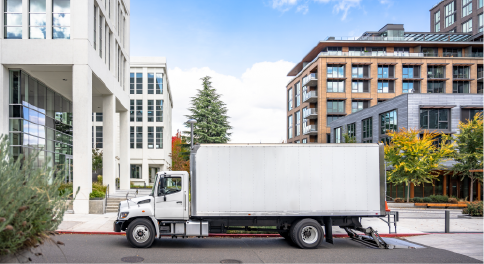 Updated September 29, 2022
Junk removal services are incredibly convenient, which is why so many homeowners and business owners opt to hire junk removal companies to help with the removal of bulk trash, furniture, remodeling project debris, and more.
Here's how the junk removal process works...
---
---

Step 1: Schedule a Quote Appointment
After reaching out to junk removal companies for a project quote request, they'll reach out to you to schedule a time to come out and assess your junk removal project.
If you haven't requested quotes from junk removal companies yet, Hometown can help you find qualified local junk removal services, read customer reviews, and easily request quotes from them.
We always recommend getting more than one quote whenever possible to increase the odds of getting the best service for the best price.
Step 2: Company Comes Out to Your Site to Provide a Quote
Once you've scheduled your appointment to get a quote, the junk removal company will send a team (typically of two people) out to your location on your appointment date to assess a few things and provide you with a quote.
During your quote appointment, the junk removal company will determine...
The volume of the junk and how much space it will take up in their truck/trailer
The best route for removing the item(s) and loading them into their truck/trailer
The type of junk being removed and whether it will need to be donated, recycled, or thrown out
Approximately how long it will take the junk removal crew to complete the work
Once the junk removal company has a thorough understanding of what your junk removal project will require, they'll be able to provide you with an accurate quote.
Step 3: Agree to Service or Get Another Quote
If you're satisfied with the price they quote you, the junk removal team will get to work right away to remove the junk, or they'll schedule the removal on a future date if necessary.
If you don't like the quote they give you, you don't have to move forward with their services.
As previously mentioned, we recommend getting more than one quote for your junk removal project if you can.
Being able to compare customer service, pricing, and availability will make it easier to ensure you hire the right junk removal company.
Step 4: Company Loads Up Your Items
Junk removal companies typically deploy simple manpower to carry items from your home or business out to their truck/trailer.
If you have appliances or extremely heavy items, like a piano for example, the junk removal crew may utilize dollies, moving straps, and other equipment to get the job done safely without damaging any walls or doors in the process.
In most cases, they'll sweep the area clean after removing your item(s) as well.
Step 5: Pay Your Invoice
Once your junk removal project is completed, before leaving your home or business, the junk removal company will provide you with an invoice.
Oftentimes, they'll take a card or cash on the spot.
In some cases, you can call into the office to pay the invoice over the phone.
Step 6: Company Disposes of Your Items Properly
Once loaded onto their truck, the junk removal company will then transport your item(s) to the appropriate place for proper disposal.
For example, if you have items that can be donated, the service company will take it to a local charity. (Ask for a receipt of donation if they do not provide one to you.)
If the item can't be donated but can be recycled, the company will take it to a local recycling facility.
If they can't donate or recycle an item, only then will they take the item(s) to the landfill.
---
---
Read on: