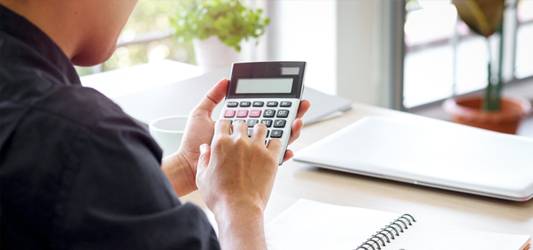 Updated December 1, 2022
When you need to get rid of unwanted items quickly, junk removal services offer a fast and convenient solution.
Junk removal services are often the chosen method for property management companies, landlords, homeowners, and even business owners who are moving offices.
If you've never hired a junk removal company before, you may be wondering, "How much does it cost to haul away junk?"
Hometown specializes in helping consumers find waste removal services across the U.S., so we've gathered everything you need to know about calculating the cost of your junk removal project.
---
---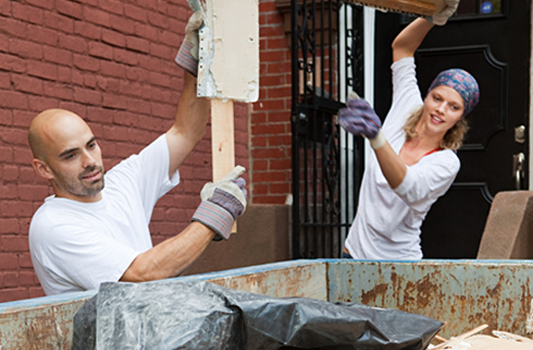 Junk removal prices can be hard to estimate, even for the pros.
That's why most junk removal companies will send someone to your location to assess the scope of your project to provide you with the most accurate on-site junk removal estimate.
There are several factors that affect the cost of junk removal projects, like:
Location
Type of debris
Amount of debris
Complexity of the work
Who you hire
Junk removal pricing depends primarily on how much you have to get rid of, how much space your items take up in the junk company's truck or trailer, and whether or not your items require special handling, like with heavy, fragile, or hazardous items.
Most junk removal companies have a minimum amount they charge that is reserved for the smallest jobs, like the removal of a single piece of furniture or box of donations. These minimum charges run around $75-$100 based on U.S. averages.
If you have 2-3 pieces of furniture, like a bedroom set, you can expect to pay around $100-$300.
Single room cleanouts, like garage, basement, or attic cleanouts, typically cost between $300-$600, while home cleanouts cost around $500-$1,500 on average.
Foreclosure and estate cleanouts tend to be larger projects, and run $1,000-$3,000 as a result.
The largest junk removal projects are properties in hoarding condition and can cost upwards of $1,000 per day for the duration of the cleanup.
These figures are all based on national averages and will vary greatly based on the factors listed above.
The best way to find out what a competitive price is in your area for your specific project is by contacting multiple junk removal companies near you.
Unless you only have few items to get rid of, they will likely send someone to your location to provide you with the most accurate junk removal quote.
If you agree to their price, they'll oftentimes get to work removing your items right away. That said, you are under no obligation to hire them on the spot. It's common practice to get multiple opinions when hiring professional services and a reputable company will provide you a quote with zero hassle and zero cost.
The best pricing, availability, and customer service will most often come from a locally-owned and operated junk removal company.
Hometown makes it easy to find reputable, licensed and insured junk removal companies throughout the country.
By searching your zip code and answering a few quick questions about your project and disposal needs, you'll be shown a list of vetted, qualified companies that service your area.
You can learn more about each company's services, read reviews from others in your area who have hired them, get answers to common waste disposal questions, and request free quotes from as many companies as you'd like.
---
---
Learn more: