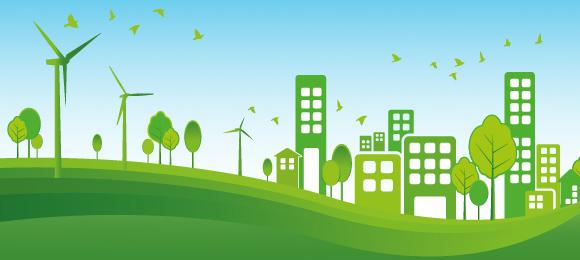 Updated September 13, 2023
LEED isn't just for tree-hugging hippies. Everyone benefits. It's a set of standards designed to boost green building practices. It helps preserve the environment and also has a positive impact on the economy.
A Brief Overview of LEED
Leadership in Energy and Environmental Design, or LEED, was developed by the U.S. Green Building Council (USGBC) in 2001. Today any building can become LEED certified as long as it meets the standards set forth by the USGBC.
The LEED rating system is on a scale between 0 and 125. A higher score is better. The minimum score for LEED certification is 40. Other levels of certification are as follows:
Silver: 50-59
Gold: 60-79
Platinum: 80+
Points are achieved by using eco-friendly building materials, smart water usage, cool roofing, minimizing the impact on the environment, improving indoor air quality, waste diversion, and utilizing any other type of sustainable and eco-friendly building feature.
There are well over 10 billion square feet of LEED-certified space worldwide, and this figure is growing at over 1 million square feet per day.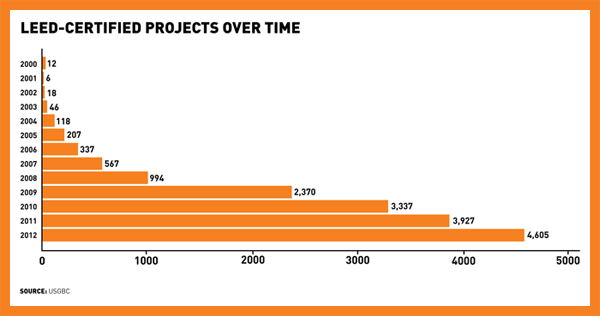 Image source: USGBC via GreenSource
Impact of LEED
The USGBC has always stood by the economic benefits of LEED, but up until now there hasn't been any comprehensive studies on it. That all changed when the USGBC published LEED in Motion report series: Impacts and Innovation in Dec., 2013. The 32-page report details how LEED reduces costs and by how much. It's based on thousands of real-world cases.
Here are some of the key findings from the report:
Since 2004, Bank of America's LEED-certified buildings have reduced energy expenditures by $227 million
LEED projects have diverted 80 million tons of waste from landfills
Adobe's headquarters has earned a 20-to-1 return on investment (ROI) thanks to LEED
The value of a LEED-certified building is up to 11% greater than other buildings
LEED buildings produce 34% fewer greenhouse gas emissions
LEED buildings use an average of one-third less energy
LEED Certification for Your Home
While LEED is most often associated with commercial buildings, there is a residential LEED certification program as well. The benefits of getting your home LEED certified include:
Lower energy costs
Tax credits
Increased resale value of your home
Create less waste and use fewer virgin building materials
Peace of mind knowing you're helping the environment
The LEED certification process for homes involves having a "Green Rater" inspect your home to verify it meets or exceeds 40 points -- the bare minimum to earn certification.
The application process can be done online, and the certification fees work out to a few hundred dollars for a single-family home.
RELATED: Top 10 Cities for Green Home Design in the U.S.
Examples of ways to earn points include installing low-flow toilets, rainwater collection systems, erosion control, drought-tolerant grass, high-efficiency lighting, eco-friendly flooring, low VOC paints, solar, wind energy, cool roofing, and many others.
The point system is pretty complex, but in most cases, 1 to 4 points are awarded for each qualifying feature.
For example, you can earn 1 point for reducing the heat-island effect caused by dark roofing, and 2-to-4 points are awarded for having water-efficient landscaping. Onsite renewable energy (solar, wind, etc.) can earn you a whopping 7 points (LEED v3, 2009).
Use the online LEED home scoring tool to estimate the score of your home.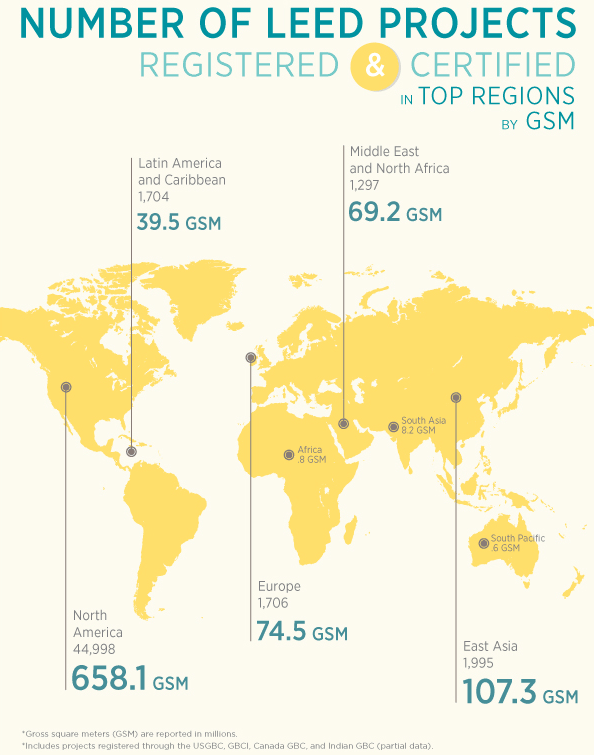 Via: USGBC