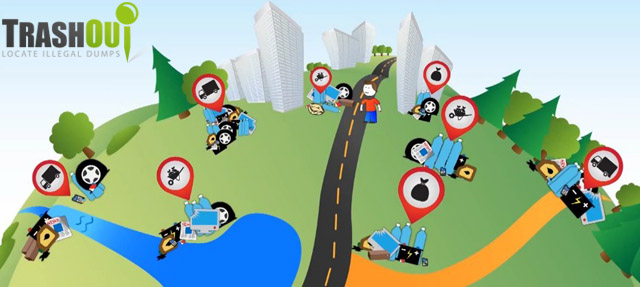 Are you sick and tired of stumbling upon illegal dumping sites in your community? Most responsible citizens are. A cool new app available on iPhone and Android devices lets you report these illegal garbage dumps quickly and easily.
The TrashOut app is free and easy-to-use. To report an illegal dumping site, you simply snap a photo of it with your smartphone, press a button for the size and type of trash, include a comment with the picture and submit the photo via the app. The image is then loaded into TrashOut's TrashMap, which plots all reported illegal dumping sites on a map of your geographic area.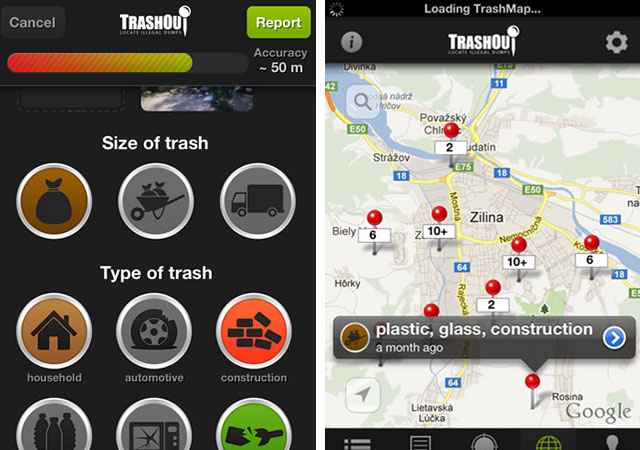 The TrashOut website also offers interactive charts/graphs depicting trash statistics and such worldwide.
When you report illegal dumping sites via the TrashOut app, you earn badges to showcase how active you are at cleaning up your neighborhood. Being that the app is still in beta, the number of reported illegal dumping sites is still quite small but is growing quickly as the app increases in popularity.
As of this writing, the Android version of TrashOut features a 4.5 rating at the Google Play Market with well-over 5,000 downloads.
A team of young environmentally-conscious individuals from Slovakia developed the app. The TrashOut team plans to reach out to local governments of the hardest hit areas to promote proactive cleanup efforts. They also encourage users of the app to speak out about illegal dumping sites in their neighborhood to help get the attention of local governments and environmental organization.