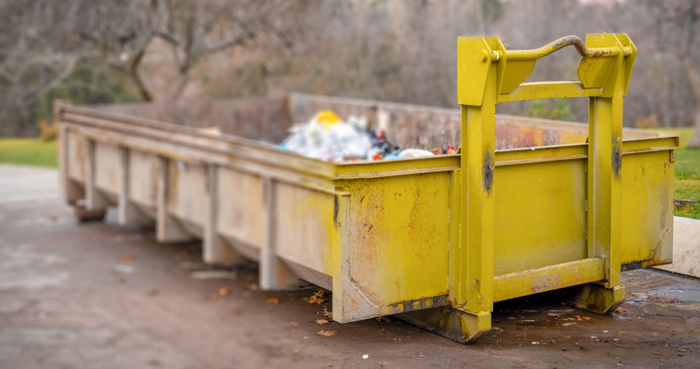 Updated October 12, 2021
Lowboy dumpsters are roll-off containers designed to offer advantages over standard roll-off dumpsters for projects that produce heavy construction or demolition debris.
Lowboys are designed for heavy debris, like concrete, dirt, inert debris, roofing shingles, tile, and more.
Jump to:
---
---
Design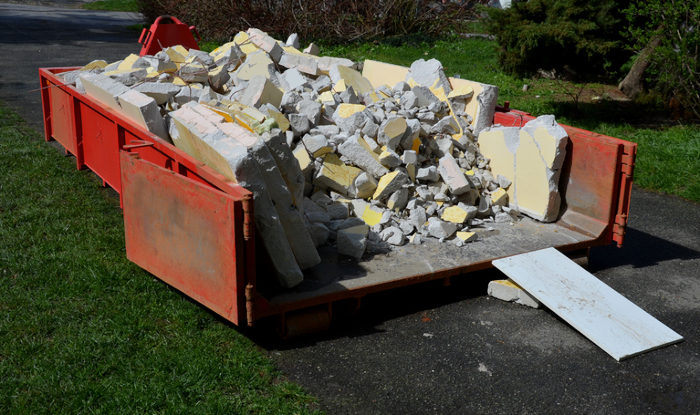 As the name implies, lowboy dumpsters sit low to the ground compared to traditional roll-off containers.
There isn't an industry-standard size for roll-off containers or lowboys, but lowboys generally have side walls that are about half the height of standard roll-off dumpsters of the same capacity.
Here's an example:
Typical 10 yard roll-off dumpster dimensions are 12 ft L x 8 ft W x 4 ft H, and common 10 yard lowboy dumpster dimensions are 18 ft L x 8 ft W x 2 ft H, though dimensions may vary.
Benefit
The primary advantage that lowboy dumpsters offer is the ability for workers to load debris over the sides much easier than with a taller standard roll-off dumpster.
The low sides makes it much easier and more efficient to load debris over the side by hand or by small equipment, such as a Bobcat.
One potential downside is the large footprint of lowboy dumpsters. They take up more space compared to traditional roll-offs. You can see this when comparing the dumpster dimensions mentioned above.
Prior to booking, it's important to ensure there is enough space for lowboy dumpster placement at the job site.
Learn More: Best Dumpster Sizes for Small Demolition Projects
Availability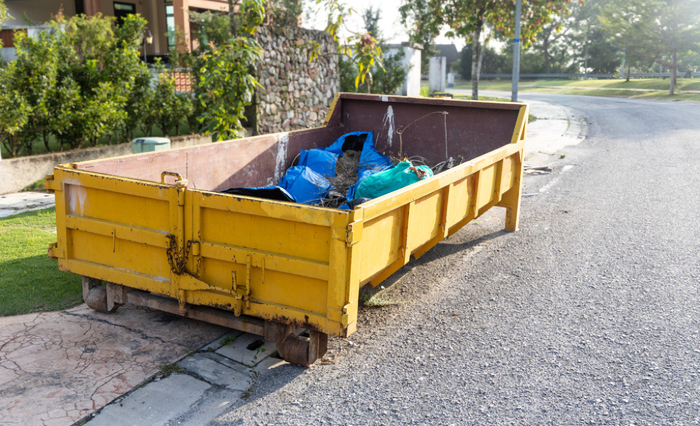 The availability of lowboy dumpsters is low nationwide.
Not every dumpster rental company has lowboy dumpsters in stock, which can be major drawback if this is the type of dumpster that best suits your project.
A traditional roll-off container with a walk-in design offers a viable alternative.
These dumpsters have a door that swings open, allowing you to walk debris right into the container. Just make sure to have enough room to open the door(s). For example, don't place it too close to the garage or the door may not be able to swing open.
---
---
Learn More: