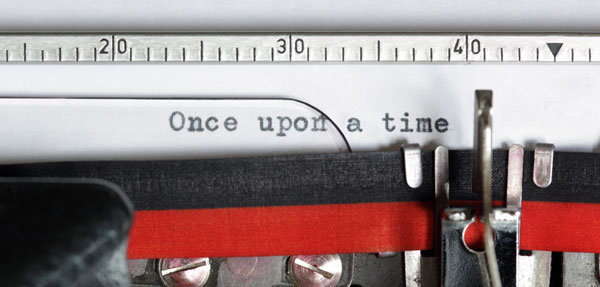 How is it that a 20 yard dumpster rental with a base rental fee of $366 can end up costing $1,400 in the end? There are several reasons why this could happen, and in this specific case the customer seemingly did everything right but was slapped with a hefty tab in the end. Read the story below to ensure something similar doesn't happen to you.
Related articles you may be interesed in reading:
The story begins as…
A friendly, neighborly lady living in the State of Michigan was in need of a roll-off dumpster to dispose of various wastes and debris. She was a bit inexperienced at renting a dumpster and figured going with a nationally-known disposal company would probably be the best way to go. That may have been mistake number one.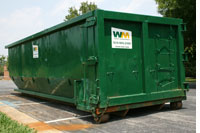 Waste Management is a great company with reach that spans across the nation. Maybe its greatest benefit is its accessibility to so many. However, this doesn't necessarily equate to 'best service' or 'best price'.
Like many first-time renters, this customer chose Waste Management because it was a familiar name, and she really wasn't aware that there were other options out there. She ended up renting a 20 yard dumpster, even though a 10 yard bin is all she needed to complete the job. Waste Management did not offer 10 yard bins in this particular location.
Everything seemed to go smoothly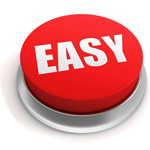 The booking process over the phone was pretty simple and the 20 yard roll-off container was dropped off at the proper location. The container was then loaded at leisure over the next couple of months. There were no issues with the service during this time.
When the customer was finished loading up the debris – about 10 cubic yards of it – she gave Waste Management a call to come pick it up. No problem there either. The rental process seemed to go smooth as silk, until…
Is that a typo!?
The final bill arrived and the customer was flabbergasted, to say the least. What began as an approximately $366 dumpster rental had apparently ballooned into a $1,400 tab. She couldn't understand how or why this happened, but here's the reason: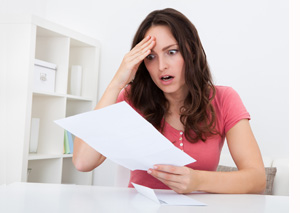 A per-day fee is charged on top of the base price of the rental for each day beyond the standard rental period, which in this case was 10 days. Since she had kept the dumpster for several weeks, she was responsible for paying quite a few of these additional fees.
While Waste Management could've (and should've) called the customer to let her know the dumpster rental period had expired, they didn't. Dumpster rental companies do not have to do this as a courtesy, so it's not something you, as a customer, should expect.
Some rental companies will give you call on or near the end of the rental period to schedule the pickup. Other rental companies won't do this, and this is the case in this story. The customer must be aware of the pickup date and be sure to call the rental company to schedule the pickup on or before that date.
What happened to the customer in this case is something that is completely avoidable with the proper due diligence; in particular, asking the rental provider what rental duration is included in the quoted price. Following up by asking what the per-day fee is to keep the dumpster for additional days is also great information for the customer to gather.
Moral of the story
There are two, really.
First, the "big name" company is not always the best or only choice. Locally-owned dumpster rental providers more times than not offer better rates and can provide a more personalized level of service.
It's very important to understand the rental agreement. Specifically, ask about the base price, length of the rental period and additional fees for extra days and overages. Get it all in writing!
Questions you should ask a dumpster rental company over the phone:
What's included in the quoted price?
How long can I keep the dumpster for the quoted price? What's the cost of additional days?
How much weight is allowed in the dumpster? What are the overage costs?
Which types of waste or debris are not allowed in the dumpster?
How to avoid getting caught in a situation like this
Get quotes from multiple dumpster rental companies, including locally-owned and nationally-known companies. Compare the pricing, rental duration and availability of container sizes. Once you've chosen a dumpster provider, be sure to ask all of the questions above, as well as any other questions specific to your situation.
Don't be in a hurry when renting a dumpster. It only takes a few extra minutes, or a few additional phone calls, to ensure you're getting the best deal and the one that's right for you. Know what to expect and don't make the same mistake above. We'd hate to have to write a story about you next!