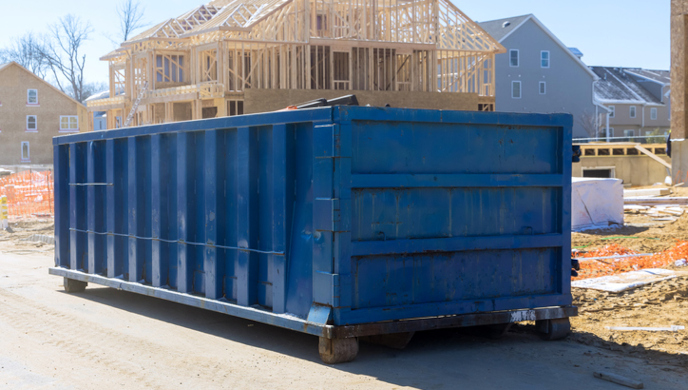 Updated March 2, 2023
Renting a trash container is a simple process that takes just a few steps.
We'll cover the step-by-step dumpster rental process, as well as other important details to keep in mind to ensure a great rental experience.
Trash container rentals come in several varieties, including roll-off containers, trailer dumpsters, and bag-style dumpsters.
Jump to:
---
---
How to Find Dumpster Companies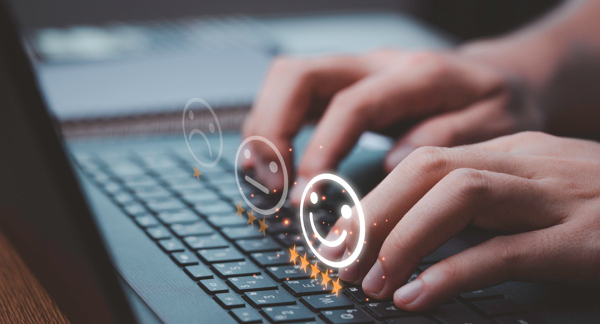 The search begins online at HometownDumpsterRental.com.
Enter your zip code in the search box, and you'll be taken to a list of qualified dumpster rental companies that serve your location.
From there, you can call one or multiple (recommended) dumpster companies to find the right fit for your project.
Dumpster rental companies offer varying container sizes, prices, and availability, which is why it's important to contact at least 2-3 companies to ensure you get the best price and the right container needed for the job.
There are various types of trash containers available to rent, including roll-off dumpsters, trailer dumpsters, and bag-style dumpsters (e.g., Bagster).
Each type of dumpster offers advantages and potentially some drawbacks, so it's worth exploring each.
Here's a quick description of each dumpster type:
Roll-off dumpsters: These are the traditional open-top dumpsters you'd find at construction or demolition sites. These containers are the most widely available and typically range in capacity from 10 cubic yards to 40 cubic yards.
Trailer dumpsters: As the name implies, these trash containers are dumpsters on wheels. Common sizes include 10 yard and 20 yard capacities. Being on rubber tires, these dumpsters are safe for use on driveways or lawns.
Bag-style dumpsters: These trash containers are made from a very tough plastic material that can hold three to five yards of material depending upon the bag manufacturer (Bagster holds up to three yards). This option has a low upfront cost, but pickup costs bring the total cost up near that of roll-off container or trailer dumpster rental. For reference, you can hold approximately the capacity of an average size sofa in a three cubic yard bag dumpster.
We suggest getting several online quotes before hiring a junk removal company. Don't base your decision on price alone, as the reputation of a company should be a key factor in finding a good junk hauler.
Step by Step Dumpster Rental Process
The rental process may vary by company, but below are the basic steps involved in renting a trash container.
Use the search bar at the HometownDumpsterRental.com to find local dumpster rental companies based on your zip code.
Contact at least two, preferably three or more, of the dumpster rental companies serving your area. Get price quotes and container size recommendations from each.
Book a dumpster from one of the rental providers you contacted. You can request the dumpster be dropped off on a specified date and placed in a specific area of your property.
Fill the dumpster, making sure to abide by the dumpster provider's guidelines. Avoid loading prohibited items or loading the dumpster too high.
Call the dumpster company for pick-up if you've finished loading the container before the scheduled pick-up date. Many times they'll be able to pick it up and dispose of the load early.
Pay any remaining fees if you did not pay upfront. Additional fees can include overage charges, which are incurred if your dumpster load goes over the weight allowance. These fees often range from $50-$100 per ton over the weight allowance.
Leave an online review at HometownDumpsterRental.com to help other customers in your area make a more informed choice when picking a dumpster rental company.
Trash Container Rental Costs
Dumpster rental prices vary by location, dumpster size, and other factors.
Rental rates also vary by dumpster rental company, which is why we stress the importance of getting several dumpster quotes before booking one.
The average cost to rent a trash container ranges from $350 for a 10 yard dumpster to $650 for a 40 yard dumpsters. The average rental duration is seven days.
Below you'll find the average nationwide cost to rent a dumpster of common container sizes, based on data collected by Hometown Dumpster Rental:
10 yard: $250-$450
20 yard: $350-$550
30 yard: $450-$650
40 yard: $550-$750
Rental prices can be more or less than the average prices listed.
For example, if you live in a high cost of living area, such as Los Angeles, you can likely expect to pay slightly more than the national average.
The cost of renting a roll-off container or trailer dumpster typically includes everything in the stated cost: container drop-off, pick-up, and disposal.
Potential additional fees include overage charges for going over the dumpster's weight limit or fees for disposing of prohibited materials.
The cost of utilizing a bag-style dumpster is a bit different compared to the flat fee structure of roll-off dumpsters or trailer dumpsters.
There's an upfront cost to purchase the bag and an additional fee to have it picked up and disposed of.
For example, Bagster can be purchased for around $30 at most major home improvement stores, and then you are charged around $150 by Waste Management (the maker of Bagster) to have the filled Bagster picked up. (These costs will vary by location.)
Trash Container Sizes
Dumpsters are sized based on their capacities, and this is measured in cubic yards.
For example, roll-off dumpsters are commonly available in 10 yard, 20 yard, 30 yard, and 40 yard sizes.
Commercial dumpsters often come in sizes such as 2 yard, 4 yard, 6 yard, or 8 yard sizes.
Below you'll see common roll-off dumpster sizes and dimensions:
10 yard: 12 ft x 8 ft x 3.5 ft
20 yard: 22 ft x 8 ft x 4 ft
30 yard: 22 ft x 8 ft x 6 ft
40 yard: 22 ft x 8 ft x 8 ft
Roll-off containers do vary in size, so your dumpster rental provider may have container sizes that vary from the above.
Also, trailer dumpsters can vary, but use the measurements above to get a general idea of trailer dumpster dimensions.
Bag-style dumpsters also range in size from 3 yards to 5 yards on average.
A Bagster can hold three cubic yards and measures 8 ft x 4 ft x 2.5 ft when full.
When choosing the right trash container for the job, consider not only price but also availability and size requirements.
In cases where you have limited space for dumpster placement, a small 10 yard dumpster, trailer dumpster, or bag dumpster may be the best option, so be sure to consider price, availability, and size when choosing your trash container solution.
Hometown Dumpster Rental makes it easy for customers to find local trash container rental companies.

Browse dumpster rental companies based on your zip code, read customer reviews for each company, and request quotes from multiple dumpster rental providers to ensure you're getting the best price and service.
---
---
Find more dumpster rental tips: Hometown Dumpster Rental Blog