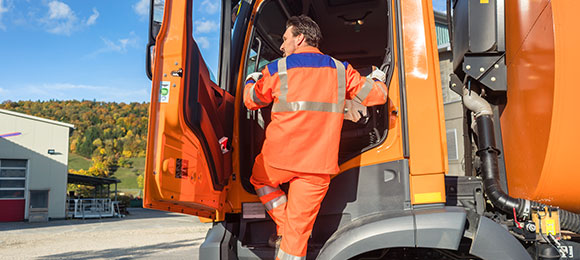 Many roll-off dumpster providers remain open for business during the COVID-19 pandemic of 2020.
Renting a dumpster in times like these can certainly be done in a safe manner that involves no in-person contact with the driver when dropping off or picking up your rented container.
Waste hauling companies largely remain open for business across the U.S., as trash collection is considered an essential service. Dumpster rental is generally allowed, although you should check with your local waste hauler to be sure they are continuing to rent dumpsters during this time.
With plenty of time at home for most Americans right now, renting a dumpster to clean out your home or business—or tackle the home project you've been putting off because you're too busy—seems like a great use of time.
It's also a productive way to keep boredom at bay during these uncertain times.
RELATED: How to prepare for dumpster rental drop off
---
---
How the dumpster rental process abides by social distancing recommendations
The basic process of renting a dumpster involves limited to no contact with the waste hauling company, and waste haulers have adjusted their operations even more to prevent any personal contact with customers.
The basic dumpster rental process works like this:
Call the rental provider(s) and get a free dumpster rental quote.
Book the dumpster over the phone using a credit or debit card.
Prepare the drop-off site at your property by clearing away vehicles and other obstructions. (This is to provide easy access for the truck.)
The dumpster is picked up on the agreed-upon date, or earlier if you call to have it picked up.
Payment is completed online or over the phone.
Here's an example of what a dumpster rental pick-up looks like:
As you can see, there is no actual face-to-face contact required when renting a dumpster.
Discuss the rental process and payment terms over the phone when booking the dumpster. Be sure the rental company is taking the proper precautions to abide by social distancing.
If you would like to learn more, check the useful articles below:
---