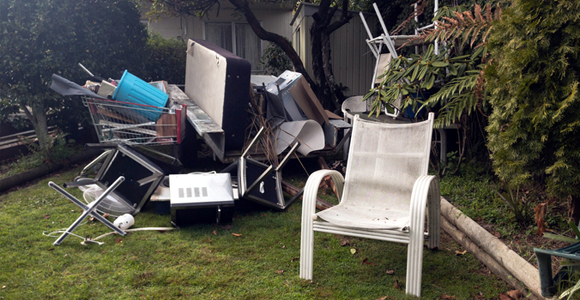 Updated July 27, 2022
Whether you have a single piece of furniture to get rid of or a whole estate to empty out, junk removal services are the fastest way to get rid of your unwanted belongings.
If you've never had to hire these services before, you may be wondering, "Who will pick up old junk near me?"
Hometown specializes in helping consumers find local junk removal and dumpster rental companies.
Jump to:
---
---
How to Find Junk Removal Near Me
The fastest way to find reputable, licensed, and insured junk removal companies that service your area is to search on Hometown.
We verify the legitimacy of every company we publish on our website and every review submitted to ensure that you're only being shown quality services and authentic reviews.
Our goal is to inform consumers on different responsible disposal options and help them find great services for a great price.
How to find junk removal services on Hometown's website:
At the top right, select "Find Pros" and select the service you're looking for (junk removal).
Next, enter your zip code to see a list of qualified companies that service your area.
From there, you can read more about each company and their services, as well as real customer reviews to see how their service measures up.
Once you've found a few companies that sound like they can help with your removal project, select the "Get a Quote" button.
Fill out the quote request form once, and then choose how many junk removal companies you'd like to request a free quote from (up to 3 companies). Note: We never sell your personal information. We use your contact information as a way for our pros to contact you about your project quote, and as a way to ask for a company review if you decide to hire a company you found through us.
After your quote request form has been submitted, the companies you've selected (or were selected for you) will be in contact with you (usually within a matter of hours) to provide more information about their services and pricing. If you have a large amount of junk to get rid of, they'll likely need to send an employee to your location to assess your removal needs and provide you with an accurate in-person estimate.
All quotes are given freely and without any commitment from you. It's completely acceptable to get multiple quotes before deciding which company to hire. In fact, it's best practice to do so.
Getting multiple quotes isn't just a great way to get the best price, but it's also the best way to compare customer service and availability.
Learn more:
How to Get the Best Junk Removal Price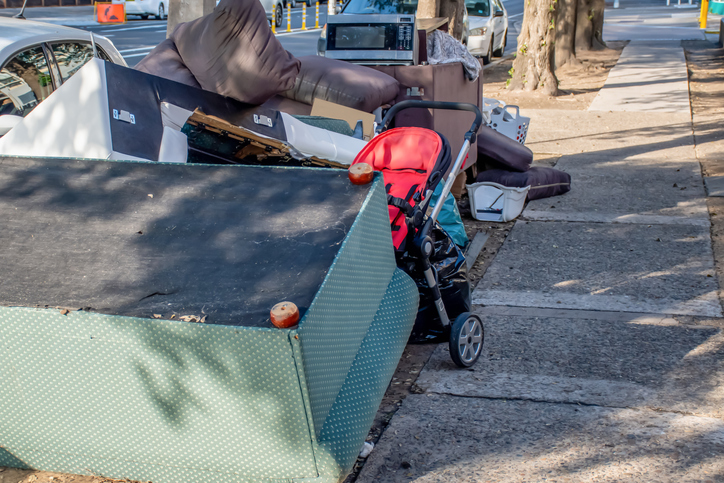 After years of data collected throughout different markets in the United States, the best junk removal pricing most often comes from locally-owned and operated junk removal companies.
Local companies price their services competitively and tend to be much more flexible, making them our top recommendation for the best price and service.
The best way to get the best junk removal price from local providers is to get multiple quotes.
It sounds simple and obvious, but it's still a common mistake to hire the first company people come into contact with without first comparing one company's prices to their competitors'.
While it's not always a guarantee, you'll find that the owner of one company may be more flexible on their pricing if you ask them to price-match their competitors (assuming their competitors' prices are cheaper).
Another way to get the best junk removal price is to offer contactless pickup.
It's not only the size and amount of junk that determines the cost of junk removal services, but the time and effort each job takes, as well.
Having your belongings piled up on your porch or driveway allows the removal company to drive up and quickly load your items, getting them back on the road to their next job in half the time it would take for them to make multiple trips in and out of your home.
---
---
Read more about how to get the best junk removal pricing: