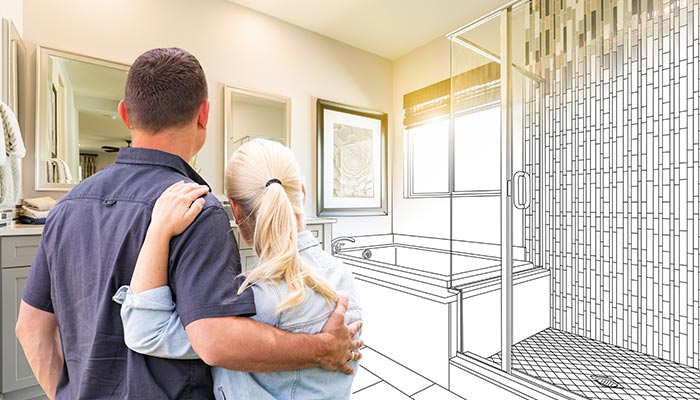 When it comes to boosting the value of your home, a bathroom remodel is one of the top ways to get the best bang for your buck.
In most cases, a medium-sized bathroom remodel yields a full return on investment (ROI).
When done correctly, remodeling the bathroom is a great way to boost the value of your home.
Here are some useful tips to help ensure your bathroom renovation is done right.
Jump to:
---
---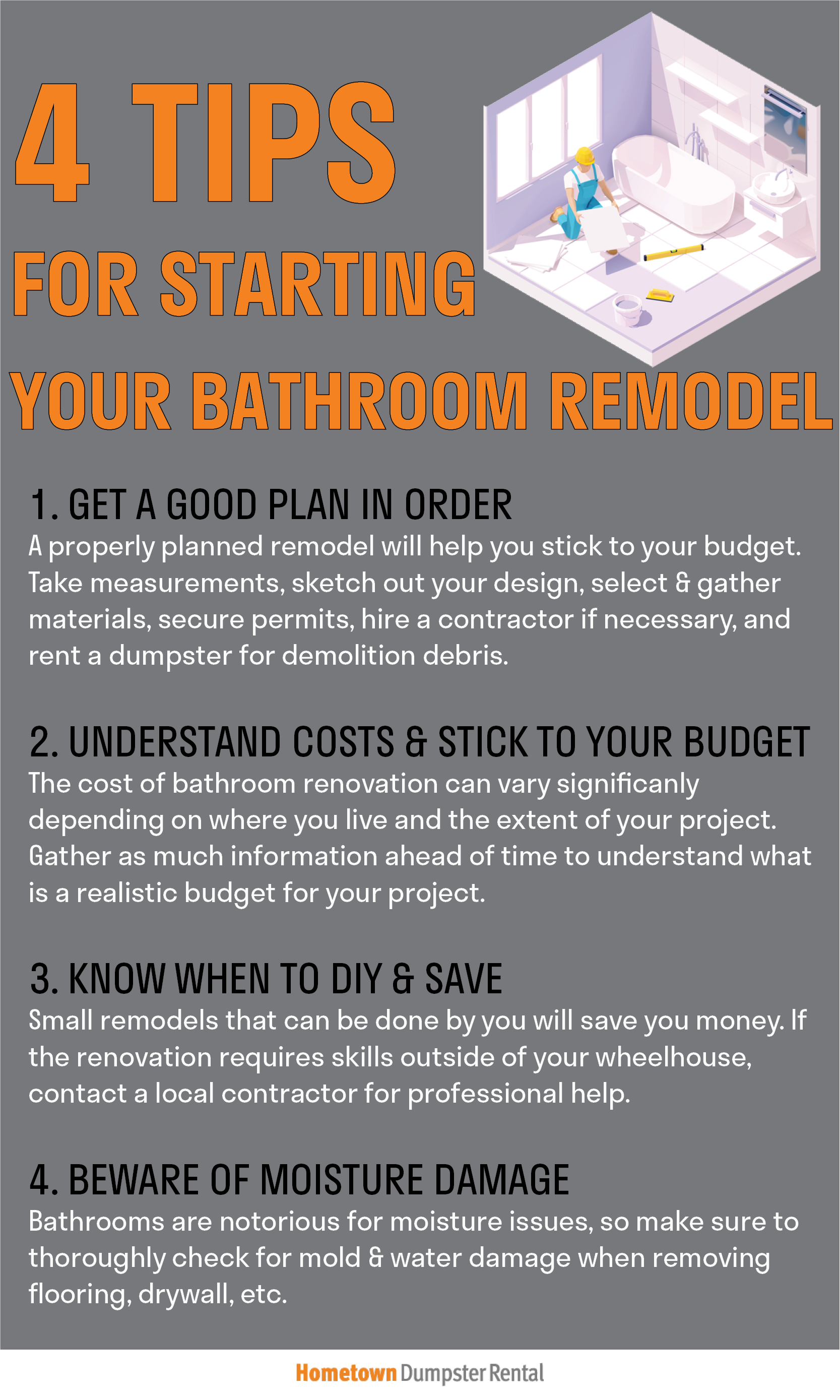 1. Get a Good Plan in Order
It's important to properly plan out a bathroom renovation.
This includes everything from design to gathering materials to creating a timeline.
A properly planned remodel helps keep you within budget, so take your time getting organized.
Here are some of the main steps to planning a bathroom remodel:
The three most important things you should do include getting quotes from contractors, applying for any permits you need, and renting a dumpster if you know you'll need one.
We recommend doing all of this several weeks in advance of your desired start date for the bathroom renovation.
2. Understand Costs and Stick to Your Budget
The cost of a bathroom remodel can vary significantly depending on where you live and the extent of the renovation.
A surface-level remodel, like new paint, a refinished tub, and new fixtures, for example, can be done for less than a couple thousand dollars in most cases.
A mid-level bathroom remodel, like replacing the toilet, sink, vanity, tub, and fixtures, is a bit more expensive, typically costing $10,000+.
A full bathroom remodel involving layout changes can cost you $25,000 or more.
Once you know how much money you have to spend, you'll be able to begin planning your bathroom renovation.
Learn more:
3. Know When to DIY and Save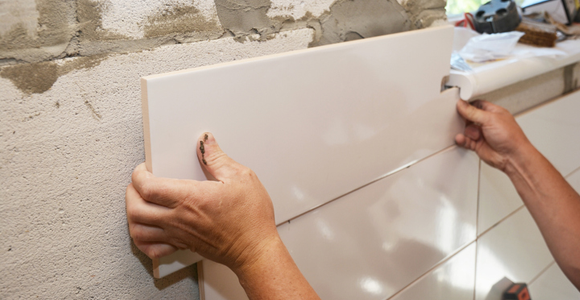 Once you have a firm budget in place, you can start reaching out to contractors if needed.
For example, small remodels may not require help from a contractor, and doing the project yourself could save you quite a bit of money.
However, if your bathroom remodel is more involved or requires skills outside your wheelhouse, then we recommend hiring a pro to help.
Keep reading:
4. Beware of Moisture Damage
It's no secret that moisture is a constant issue in bathrooms.
If you're tearing up floors, removing walls, or any other type of demolition, be sure to inspect underneath for signs of water damage or mold.
Be prepared to replace any structural 2x4s, drywall, or flooring showing signs of mold or water damage.
To finish off the new bathroom, be sure to use a high-quality caulk/sealant around the tub, sink, and other areas prone to collect moisture.
---
---
Continue reading: