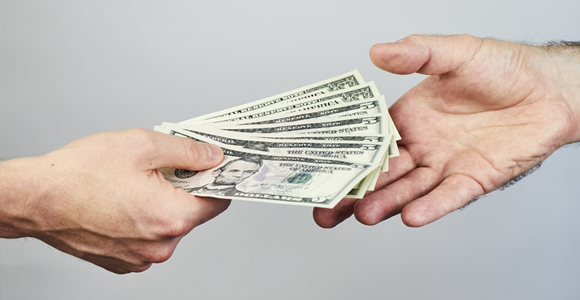 Updated February 23, 2023
The "rules" regarding what type of services you're expected to tip for can sometimes be a grey area full of differing opinions.
If you are about to hire a junk removal company and are curious about tipping etiquette, you've come to the right place.
We'll go over:
---
---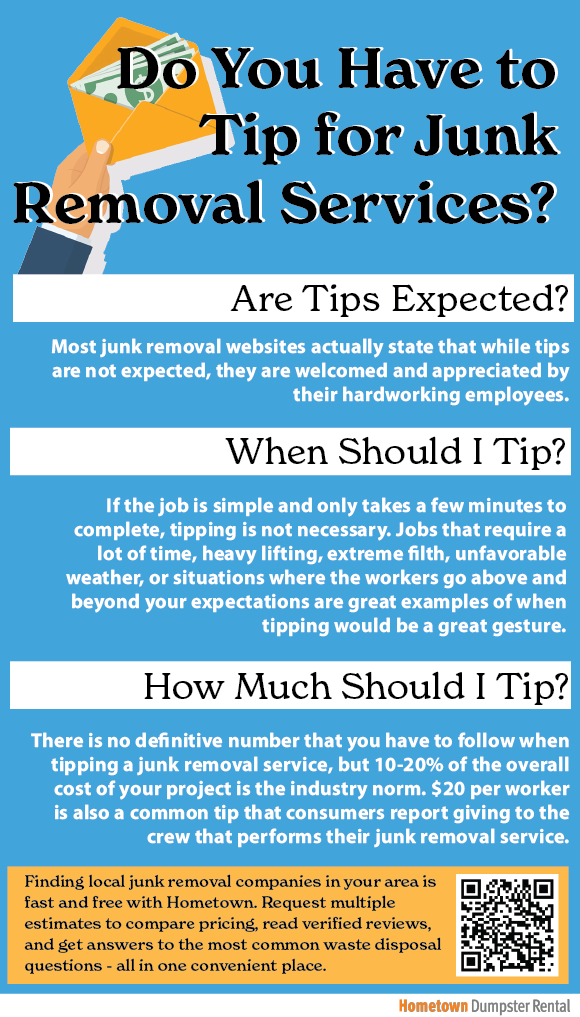 Are Tips Expected for Junk Removal Services?
Junk removal employees are paid a regular working wage and do not rely on tips for their livelihood the way that a restaurant server does.
Most junk removal websites actually state that while tips are not expected, they are welcomed and appreciated by their hardworking employees.
When Should I Tip for Junk Removal Services?
In situations where you only have a few items and the junk removal service only lasts a matter of minutes, it's not necessary to tip.
There are, however, different circumstances that would make tipping a reasonable and highly-appreciated gesture for a crew's hard work, like:
Projects that take hours to complete
Removing very dirty, smelly, or dusty belongings
Having to walk up and down many flights of stairs or the same set of stairs multiple times
Projects that take place in extreme weather, including very high or low temperatures or snow/thunder/wind storms
When the crew goes above and beyond your expectations
How Much Should I Tip for Junk Removal Services?
There is no definitive number that you have to follow when tipping a junk removal service, but 10-20% of the overall cost of your project is the industry norm.
$20 per worker is also a common tip that consumers report giving to the crew that performs their junk removal service.
If you do decide to tip, we recommend giving cash directly to each worker rather than adding it to your final bill with your credit card.
This ensures that your tip ends up in the intended person's hands.
Haven't hired a junk removal company yet? Hometown can help.
We publish locally-owned and operated junk removal companies across the U.S. to help consumers find licensed, insured, and reputable disposal services when they need them most.
Search your zip code, answer a few short questions about your junk removal service, and request free quotes to determine who offers the best pricing and customer service in your area.
---
---
Learn more: