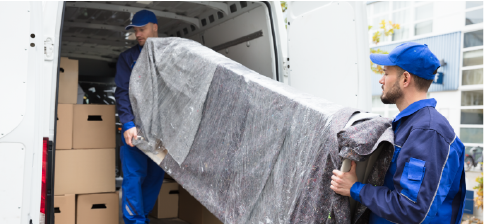 It's no surprise anymore that responsibly disposing of waste is extremely important.
Taking the time to recycle and donate salvageable materials and goods whenever possible is the best way to do this.
Millions of tons of still usable or recyclable materials end up in U.S. landfills each year, and junk removal companies across the country are stepping up to help provide a convenient solution to this problem.
---
---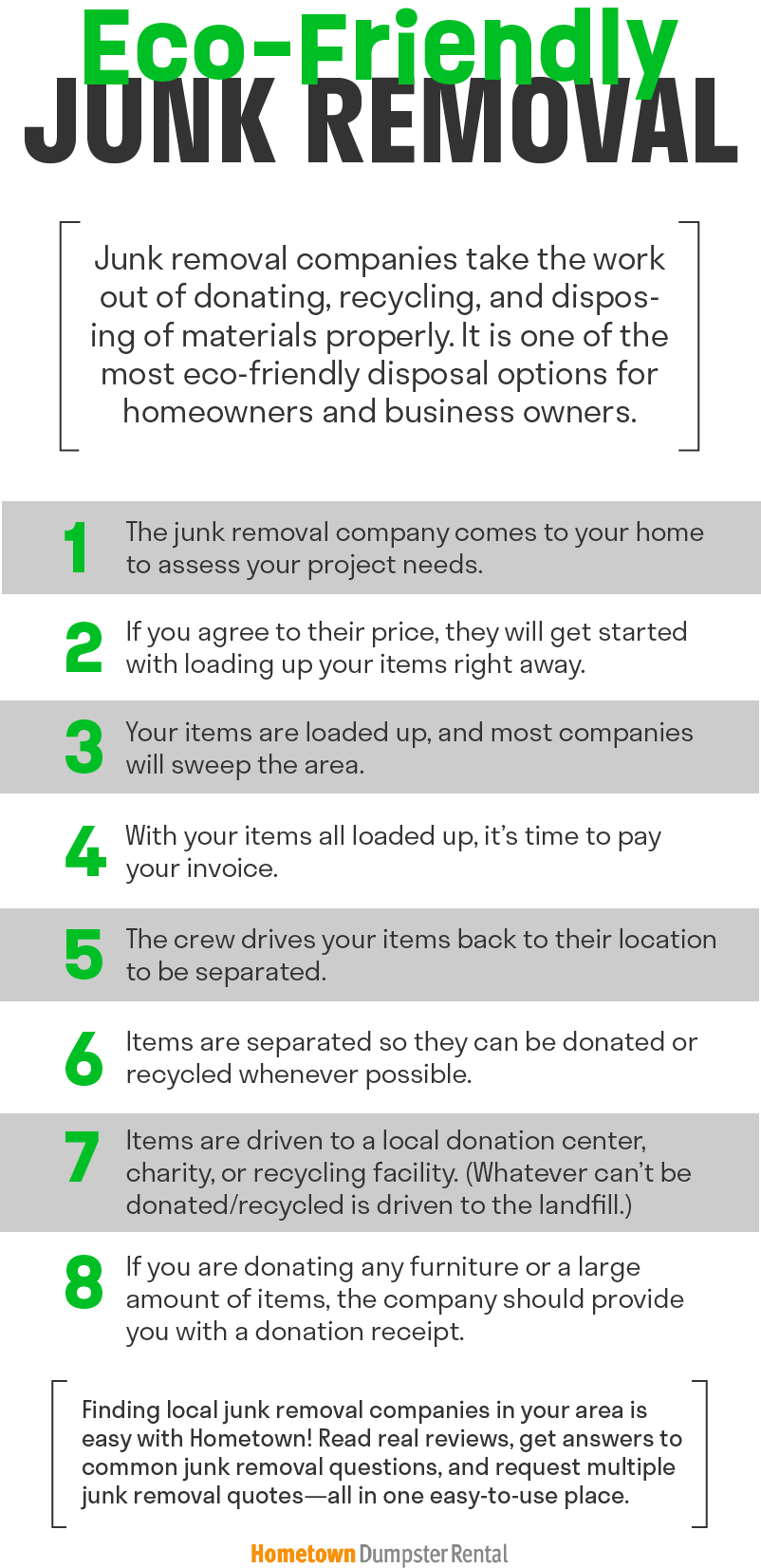 Junk removal companies structure their services in a way that allows you to get rid of a large (or small) amount of junk in a single trip without sending it to the landfill by throwing it away with a dumpster rental.
Junk removal is designed to be simple and convenient, whether you have a single bulky item, like a piano or treadmill, or an entire house-worth of junk.
How Junk Removal Services Work:
The junk removal company comes out to your home to assess your project needs.
If you agree with the company's quoted price, they will get started right away loading the items onto their truck/trailer.
Your items are all loaded up, and most companies will sweep the space clean.
Once your items are all loaded up, you pay your invoice.
The crew then drives your items to their location to be separated.
Items are separated so they can be donated or recycled whenever possible. (If you only have a couple items to get rid of and they're all going to the same place, steps 5 and 6 are skipped.)
Items are driven to a local donation center/charity or to the local recycling facility. (Whatever cannot be donated or recycled is taken to the landfill for disposal.)
If you are donating furniture or a large amount of items, the company should provide you with a donation receipt.
---
---
Keep reading: