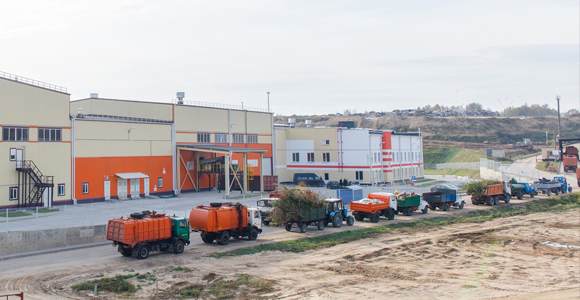 Updated February 2, 2023
Hauling your junk, trash, or debris to the landfill isn't something that most people do every day, and for good reason.
The smell alone is enough to deter most people from attempting to tackle the landfill themselves, but in a desperate pinch, you may find yourself contemplating whether or not hauling your trash to the landfill yourself is the most economical option.
We'll go over the process, average costs, and alternative options so that you can make the best, most informed decision for your disposal project.
Jump to:
---
---
How to Dump at the Landfill
The first thing you'll need to do if you want to haul your junk to the landfill yourself is make sure that you have a vehicle capable of fitting all your junk in one trip.
Once that's confirmed, you'll need to make sure all junk is secure and not at risk of flying out of the vehicle during transport.
Depending on where you live and when you go, there will likely be a line of cars waiting to access the landfill. In large cities, it's not uncommon to wait hours in line at the landfill.
Before you enter, your car will be weighed so that they'll know how much to charge you when you leave.
You'll then be directed to a dumping location—typically towards the top of the trash pile—where you will be able to unload your garbage and debris.
Because so many others are dumping all kinds of different waste in the same area, it's important to be very careful when driving and walking at a landfill site.
There are plenty of hazards that could cause you to puncture a tire or damage your car in other ways, so you'll want to drive slow and make sure you're keeping your eyes peeled for any sharp objects.
Once you've emptied your vehicle of waste, you'll drive to the exit where you will be weighed again to determine the weight of waste you've dumped so you can be charged accordingly.
Average Cost to Dump at the Landfill
Landfill fees vary, but the average cost of landfill fees across the U.S. is around $40-$60 per ton—or around $15-$30 per cubic yard for relatively small loads—but landfill fees aren't the only cost to consider.
It's also important to consider the cost of fuel and your time when deciding whether or not to haul your items to a landfill yourself.
When gas prices are high, the cost of driving to and from the landfill can add up quicker than you'd expect.
Depending on how you value your time, this could influence your decision as well.
The labor of loading your trash into the vehicle or trailer, waiting in line for your car to be weighed, unloading it once you're at the landfill, waiting in line again to exit, and then cleaning your truck or trailer afterwards can easily cost you a full working day or more, not to mention if your car incurs any damage during drop-off.
When you consider all these factors, it might make more sense to spend a little more money for a significantly more convenient, efficient, and safe disposal option.
Continue reading:
Alternative Options for Large Disposal Projects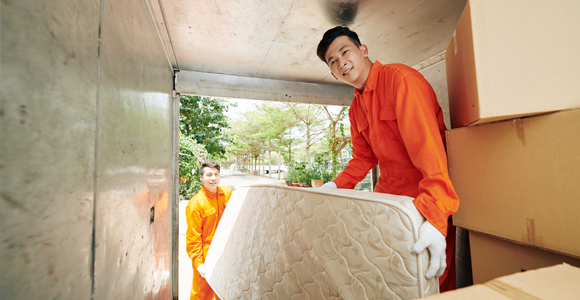 There are two common alternatives for large disposal projects that can save you quite a bit of time and back-breaking labor:
Hiring a junk removal crew
Renting a dumpster
Hiring a junk removal crew is definitely the most convenient method of the two for most projects because it requires zero heavy lifting or loading on your part.
Junk removal companies send a crew, usually made up of two workers, to come to your location and load all your unwanted items into their truck or trailer.
It's as simple as requesting quotes from local companies and showing them what to take once they've arrived.
After they've loaded your items, they'll provide you with an invoice that you can either pay on the spot or you can call into their office and pay over the phone.
While usually slightly more expensive than renting a dumpster, the convenience often outweighs the cost for many and has quickly become one of the most popular methods for large and bulky waste disposal.
If you have seven or more cubic yards worth of waste to get rid of, renting a dumpster might make more sense for you.
Renting a dumpster is a simple process that involves contacting a dumpster rental company, choosing a container size, scheduling it to be dropped off at your property, filling it up, and having it hauled away.
Roll-off containers have door(s) that swing open, making loading very easy by being able to walk in any large or heavy items.
Trailer dumpsters and roll-off bins both feature an open top so that you can easily throw your trash inside without having to worry about navigating a lid.
10 yard dumpsters are one of the most popular sizes for residential projects because they can hold a significant amount of waste for an affordable price, costing between $250-$450 on average.
When you want to gather more information about these types of services in your area, the best thing to do is to contact different companies and compare quotes.
Hometown makes it easy to get free quotes with our single quote-request form.
By entering your zip code and answering a few quick questions about your disposal needs, you'll be shown qualified companies in your area that are licensed, local, and eager to earn your business.
When comparing quotes, also take into consideration the type of customer service you're given, their availability, and reviews left by other verified customers.
Getting quotes from both junk removal and dumpster rental companies in your area will help give you a better idea of what average prices are near you and which service will best fit your budget and timeline.
---