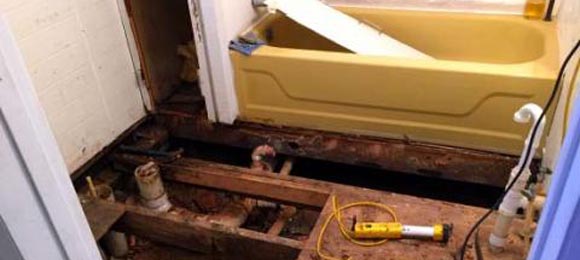 Updated February 6, 2023
If you're planning on doing renovations and/or interior demolition, you'll have to also consider an efficient way to dispose of all the leftover debris.
One of the most affordable and efficient ways to get rid of interior demolition debris is to rent a dumpster.
Unless you have experience with renting a dumpster in the past, it can be intimidating to know where to begin when renting such a large piece of equipment.
Luckily, renting a dumpster is very residential friendly and a relatively straight-forward process, and Hometown is here to help you make the most informed decision to ensure you get the best service for the best price.
Read our tips and tricks to having a successful, stress-free dumpster rental experience.
Jump to:
---
---
Choose the Right Size Dumpster for the Job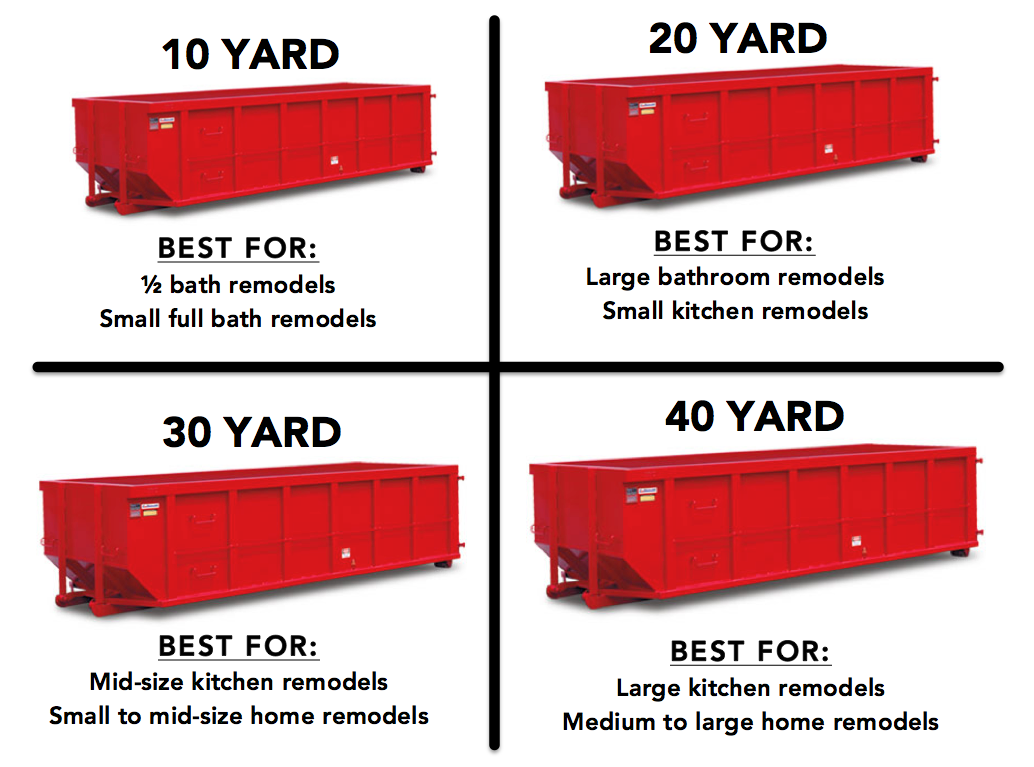 There are several dumpster sizes and types to choose from, and each size has a specific weight limit—or weight that is included in the price—that varies from company-to-company.
The dumpster you rent must be big enough to hold the debris from your demo project, and it must also include a weight limit large enough to accommodate your debris in the fewest number of trips possible.
8 or 10 yard trailer dumpsters are common among small, local demolition companies, and they can come in handy for small debris removal jobs.
But for projects that produce more than 8 yards of debris—as most interior demolition projects do—renting a roll-off container is almost always the more cost-efficient and convenient option.
It's quite common to underestimate the amount of debris a particular project will generate, but this mistake can rack up the cost of debris disposal quite quickly.
When you hire a company to perform the debris removal with a trailer dumpster (let's say they quote you $200), you are signing up to pay $200 per haul, which means if it takes multiple hauls to the landfill to complete the debris removal, you're paying $200 for each trip.
Instead, you can opt for a larger roll-off container—say a 20 or 30 yard container—rather than the 10 yard trailer dumpster, and are much more likely to get the disposal finished in one trip.
The key is always over-estimating the amount of debris you think will be generated during a renovation or demolition project.
This will ensure you don't incur overage charges or require multiple trips to the landfill.
Let's look at a few of the most common interior demolition projects to determine which dumpster size is typically the best choice.
Bathroom Remodels
If you're doing a small half bath remodel, you can get away with using a 10 yard container for the debris.
However, for larger bathroom remodels, a 20 yard container is the smarter option.
When to use a 10-yarder: Half baths or small full baths (5 ft x 5 ft or smaller)
When to use a 20-yarder: Medium to large full baths (10 ft x 10 ft or smaller)
Kitchen Remodels
For a small kitchen remodel, you will likely be able to use a 20 yard dumpster without going over the weight limit, but for a large kitchen remodel, you will likely need a 30 yard container or larger.
When to use a 20 yarder: Small kitchens with minimal appliances
When to use a 30 yarder: Medium kitchens with some appliances
When to use a 40 yarder: Large kitchens with several appliances
Medium to Large Home Remodels
For general home remodels that involve demolishing medium to large amounts of the home's interior, you will likely want to go with a 30 or 40 yard dumpster.
When to use a 30-yarder: Small to mid-size home remodels
When to use a 40-yarder: Major home renovations, or when a large amount of heavy materials are involved (i.e. concrete or plaster)
Know How Dumpster Rental Works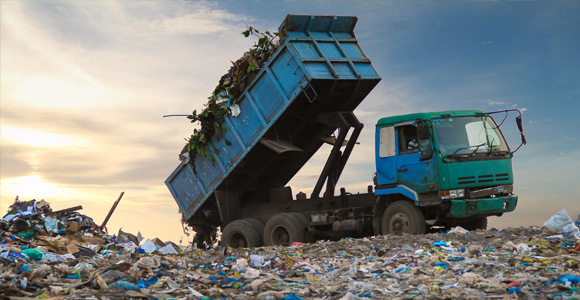 The #1 way to ensure your dumpster rental goes smoothly is to simply familiarize yourself with how the dumpster rental process works and how dumpster rental providers typically price their services.
Here's what the dumpster rental process looks like:
Step 1: Find a handful of locally-owned and operated dumpsters companies that service your zip code and request free quotes. Compare pricing, customer service, and availability to ensure you hire the best company for your particular disposal project.
Step 2: Hire the best company you speak with and schedule a date and time for them to have your dumpster rental delivered.
Step 3: The dumpster company drops off a container at your home or work site.
Step 4: You load the debris into the dumpster, making sure to abide by the dumpster's weight limits.
Step 5: You contact the dumpster company to pick the dumpster back up.
Step 6: The rental company arrives and loads the dumpster onto their truck.
Step 7: The dumpster is driven to the landfill or appropriate recycling facility.
Step 8: The dumpster truck is driven onto a large scale before entering the facility so that the total weight of the truck, dumpster, and debris can be recorded.
Step 9: The truck then empties the dumpster at the dump site.
Step 10: The truck is then re-weighed before leaving the facility to determine the total weight of debris that was dumped. The landfill or recycling center then charges the dumpster company based on the amount of weight they unloaded.
Step 11: If you still have debris at the demo site, the company will rive the dumpster back to your location, repeating this process until all the debris is gone. Once this process is completed, you'll then be provided with an invoice for total amount you owe. As long as you abide by the dumpster company's rules and regulations, the total cost should be the same as the initial quote you were given. If you went over the weight limit, however, you'll see additional overage charges which typically equate to $75-$100 per ton over the weight limit.
Learn more:
Understand the Various Cost Factors
Average dumpster rental costs vary based on a variety of different factors, but average nation-wide costs are around $250-$450 for a 10 yard dumpster, $350-$550 for a 20 yard dumpster, $450-$650 for a 30 yard dumpster, and $550-$750 for a 40 yard dumpster.
Dumpster rental prices vary based on many different factors, like:
Size of the container
How far the roll-off truck has to drive
Disposal fees and cost of living in your area
Company you rent from
When it comes to demolition debris disposal, oftentimes the bigger dumpster is the better choice.
As mentioned earlier, when in doubt, it is always wise to rent a dumpster one size bigger than you think you'll need.
Of course a 40 yard dumpster will cost more to rent than a 20 yard dumpster, but it may save you money in the long run by avoiding multiple trips to the landfill.
The cost of fueling a roll-off truck is steep, so minimizing the amount of trips to the landfill can save the dumpster company money, and those savings are passed on to you.
Find the right
local dumpster rental provider
for you and your project with the help of
Hometown
. It's always a good idea to speak with at least 2-3 different companies about their pricing and availability to ensure you find the perfect company for your interior demolition project.