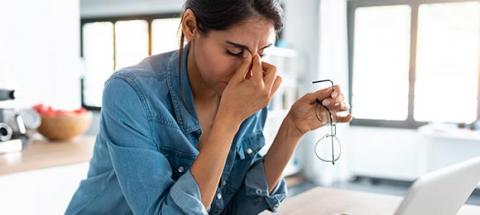 Dumpster brokers are the middlemen involved in a dumpster rental deal.
They're not exactly 'bad guys," but it's still best to steer clear of these companies from a customer's perspective.
Brokers often act as if they are a local dumpster service, when in fact they don't own any dumpsters and probably aren't local.
After the broker takes your order, they contact a local dumpster rental provider to deliver and pick up the dumpster.
Here's the problem with booking a dumpster through a broker:
You often pay more. Brokers usually charge a higher price so they can take a cut and still pass on the local service provider's normal fee.
You're not in direct contact with the actual delivery company. This can often result in poor service or confusion.
---
Dealing direct is far better than dealing with a broker.
You can save on the cost of renting a dumpster by dealing directly with the local dumpster rental company and avoiding the middleman.
Dumpster brokers are hard to spot because they typically don't announce the fact that they are a broker.
You can avoid these companies by calling known dumpster providers in your area or by booking through the Hometown website.
Our dumpster sizing guide can help you choose the best size for your project.
Hometown Dumpster Rental is not a dumpster broker.
Not at all.
We provide information and verified reviews about local companies, and the customer calls the local service provider directly.
Local companies do not pay a fee to be listed on Hometown Dumpster Rental.
Unlike a broker service, Hometown lets the customer choose which local dumpster rental provider to go with.
In a brokering situation, you may have no idea which dumpster service is actually delivering the dumpster.
We make it easy to find a great local dumpster provider.
First, we do our homework to verify a dumpster rental company is a reputable business and is appropriately licensed and insured.
If the company checks out, they can be listed.
When a customer calls a dispoal service via HometownDumpsterRental.com, the call goes directly to the dumpster company, not Hometown.
When a customer contacts a dumpster service they found on Hometown, we receive a small referral fee from the trash hauler.
This doesn't increase the price of the dumpster.
A dumpster provider's rental rates are the same whether you go through HometownDumpsterRental.com or call them direct from the phonebook.
Companies who fail to meet our quality guidelines are removed from the Hometown website.
Bottom line: We don't work with companies who have poor reputations or bad customer service.
---
---
Keep reading: