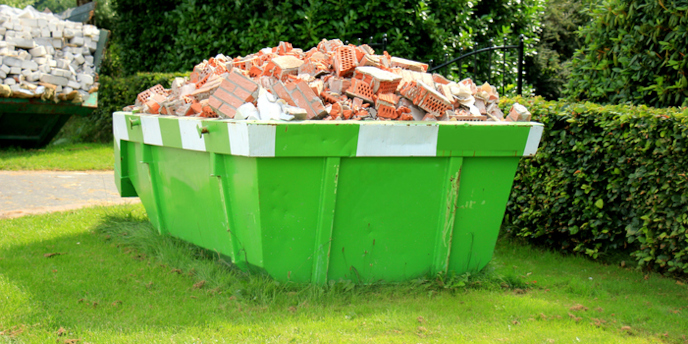 Updated February 22, 2023
Renting a dumpster is an affordable disposal option for a wide range of projects ranging from spring cleaning to complete building demolition.
Dumpster rental costs are pretty straightforward, but there are things to look out for to avoid incurring unforeseen fees.
The quoted price you receive when booking a dumpster rental is the base price, which usually includes delivery, pick-up, disposal, "X" number of days, and "X" weight allowance.
The average price to rent a 10 yard dumpster in the U.S. is $250 to $450, depending on where you live. Larger dumpsters generally cost more to rent. Following the guidelines in the dumpster rental agreement will ensure you're not paying any additional fees.
Each dumpster rental period and weight allowance will vary based on that specific dumpster provider's terms and conditions.
To reduce the risk of getting hit with additional fees later on, follow the guidelines spelled out in your dumpster rental agreement.
This guide will outline the most common dumpster overage fees to be aware of so you can ensure you're getting the best price on a dumpster rental.
Jump to:
---
---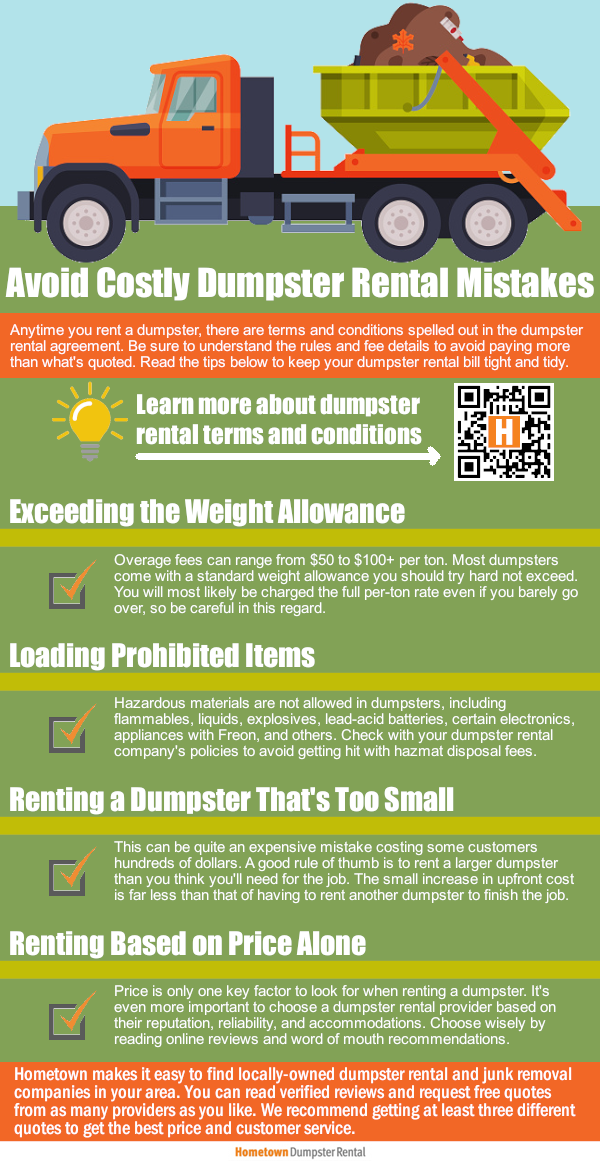 Going Over Your Included Weight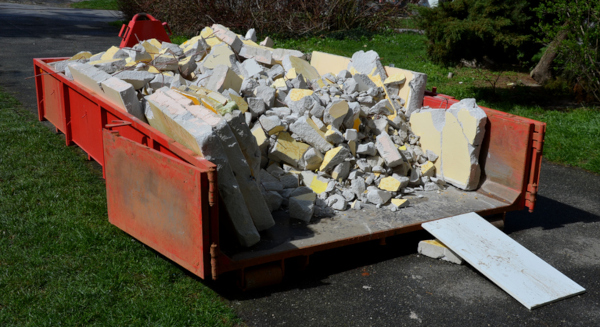 Most dumpster rental companies tack on additional fees for going over the dumpster's stated weight allowance. This is referred to as an overage fee.
Overage fees are usually around $50 per ton but can be as high as $100 per ton.
It's important to note that exceeding the weight allowance by any amount could make you responsible for paying the full 1-ton overage fee of $50 or whatever the stated charge may be, even if you exceed it by only several pounds. It's often not a prorated amount.
For example, a 10 yard dumpster may come with a 4,000 lb (2 tons) weight allowance. In the rental agreement, the base price of the dumpster may be $300 with an additional fee of $50 per ton for going over 4,000 lbs. If you fill the dumpster and the dumpster rental company weighs the load at 4,050 lbs, you may be charged the full overage fee of $50. If the load weighs 6,010 lbs, you may be responsible for a $100 charge in this example.
For heavy material disposal, the weight of a dumpster load can add up quickly.
For example, one cubic yard of concrete debris can weigh as much as 4,000 lbs. Just a few cubic yards of concrete can exceed 10,000 lbs.
Anytime you're loading heavy debris, use caution to not exceed the weight limit.
Your dumpster rental company can help guide you in this regard. For reference, common heavy loads include concrete, asphalt, dirt, and roofing shingles.
Adding Prohibited Items to Your Dumpster
Loading prohibited items can also lead to additional charges on your dumpster rental bill.
Items typically not allowed in a dumpster include liquids, flammable items, paint, tires, and appliances containing refrigerant (e.g., Freon).
Some dumpster rental companies do accept some of these types of items but only for an additional fee. Others may not accept them at all.
Don't try hiding prohibited or hazardous wastes inside the dumpster.
It's not only potentially hazardous to the environment, but the dumpster provider will likely find it when dumping the load.
Subsequently, you may be responsible for additional fees even after the dumpster is picked up and hauled away from your site.
These fees can vary significantly. It's always a good idea to discuss prohibited items with the dumpster rental company during the booking process to avoid any such fees.
Keep reading: What Goes in a Dumpster and What Doesn't [Infographic]
---
---
Renting Too Small of a Dumpster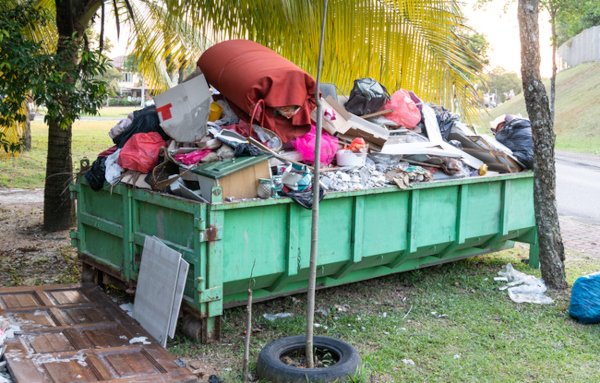 Renting a dumpster that's too small is an often-overlooked issue that can prove to be quite a costly mistake.
Renting the smaller dumpster may seem like a more cost-effective option, but if it's not big enough to complete the job, a second dumpster may be necessary to finish the cleanup.
There is a simple solution to this problem: Simply choose a bigger dumpster than what you think the job needs.
For example, get a 15 yard dumpster instead of a 10 yard dumpster.
The difference in cost is usually in the $50 to $100 range between dumpsters of incremental sizes (10 yard vs. 20 yard, 20 yard vs. 30 yard, etc.).
A 10 yard dumpster may cost $300 to rent, while a 15 yard dumpster may cost $350.
The $50 difference is negligible when considering you may need a second dumpster to finish the job should the 10 yarder not accommodate the job.
You could end up paying $600 for two 10 yard dumpsters when a single $350 15 yard dumpster could've handled the cleanup.
When undecided about which dumpster size is right for the job, always choose the larger one. It will save you time and potentially money in the long run
Learn more:
Renting a Dumpster Based on Price Alone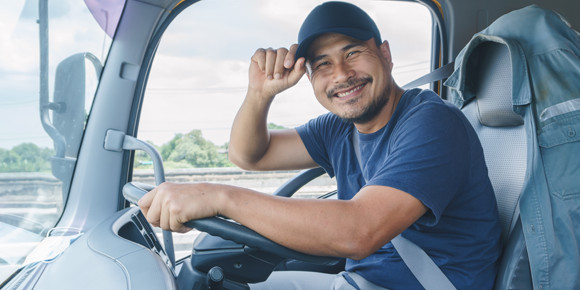 Choosing the cheapest dumpster can be a costly mistake.
When obtaining dumpster quotes from local waste haulers, price should only be one factor in deciding which company to go with.
Other key factors to consider include:
Read online customer reviews to ensure you're renting from a reputable dumpster rental company.
Also, ask friends and family about dumpster rental company recommendations.
While it can be tempting to save a few dollars, use caution when choosing the lowest dumpster quote from an unknown company with little to know supporting information online or via your friends and family.
Hometown publishes verified customer reviews to help you choose reputable dumpster rental companies located in your area. Use this resource to your benefit.
---
---
Keep reading: