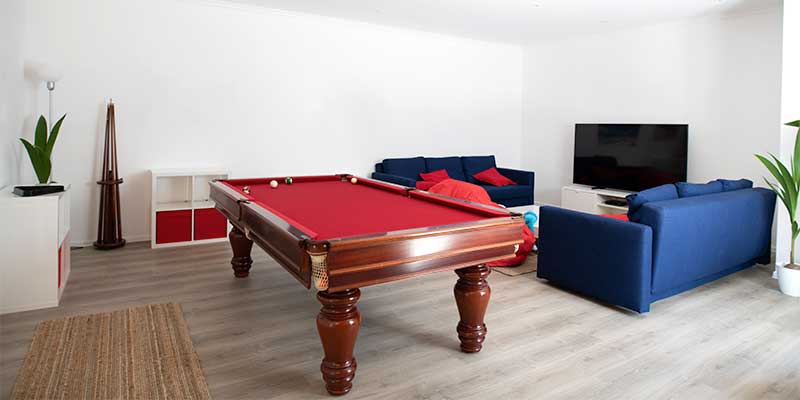 Updated May 3, 2023
If you have an old or unwanted pool table sitting in your basement or elsewhere on your property, getting rid of it can feel like an impossible task. Regulation pool tables can weigh anywhere between 1,000-2,5000 pounds or more, so it's no wonder why people often leave these large, unwanted, and unused pieces of furniture to sit and take up valuable space in their home.
If you find yourself navigating around your old pool table or you're using it as a storage table rather than to play pool, it's time to consider hiring a junk removal company to help you get rid of it.
Regardless of the weight or location of your pool table, a junk removal crew can haul it away safely and quickly, giving you full use of your space back. Don't put off your pool table removal any longer and start enjoying your cleared space without having to lift a finger.
We'll go over:
---
---
How to Get Rid of a Pool Table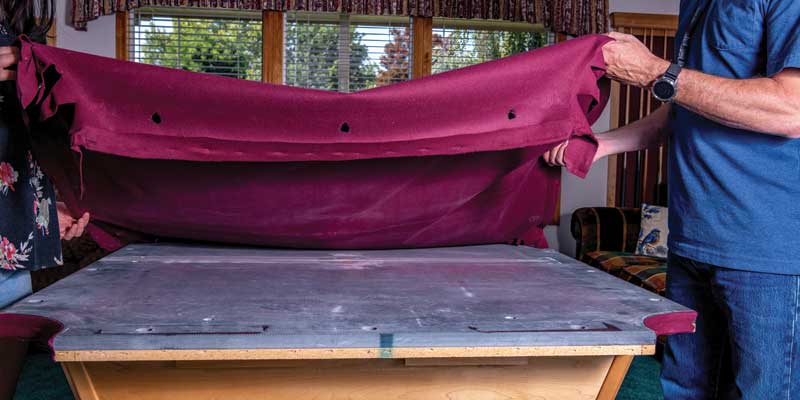 The weight and size of pool tables make moving them a challenge, which is why we recommend hiring a junk removal company to handle it.
Pool Table Disassembly
Before a pool table can be removed from your home and transported, the first step is to disassemble it before it can be transported.
Pockets are detached by removing any screws or staples attaching the pocket straps to the table.
Rail bolts are removed from underneath each rail.
Pockets and rails are removed by pulling apart each section from the table.
Felt is removed from the table top. If the felt is attached by staples, all staples must be carefully removed to avoid tears. If it's attached by glue, the edges are pulled back and then slowly and carefully pulled off completely.
Slate screws on the corners, sides, and/or center beam are removed using a drill. Any putty or beeswax that may be over the screws is also carefully removed.
Each plate is removed and set aside. Most pool tables are made up of three slate slabs, with each one weighting upwards of 250 lbs, so removal crews must have appropriate strength and help to complete this step. Single piece slates can weigh up to 800 lbs.
The table is flipped over and each leg is removed.
Pool Table Transportation
Once the pool table is disassembled, each piece will need to be wrapped in protective padding and carefully placed into the vehicle that will be transporting it, whether it's a truck, van, or trailer. The hardest part about transporting a pool table is moving the large pieces of slate because they are not only extremely heavy but also quite fragile. Junk removal companies are experts at properly protecting, moving, and transporting pool table slate.
Pool Table Reassembly
Once your pool table has arrived at its destination, whether it be a donation center, charitable organization, or another person's home, it's time to put the pool table back together. Essentially, the pool table will be reassembled by working backwards from the disassembly steps above.
If you don't have the proper tools, manpower, and vehicle to disassemble and haul the pool table yourself, hiring a junk removal company will make the process fast, simple, and stress-free. A junk removal company will send a crew of 2-3 people to come and disassemble your pool table and haul it away to a donation center or landfill if it can not be used.

The process of hiring a junk removal company to remove a pool table is very straight-forward. Get in touch with locally-owned companies in your area to price shop for quotes. Some companies will need to come to your location to assess your pool table and the best way to move it in order to provide you with an on-site junk removal estimate. If you agree to their price, they'll typically get to work right away, having your pool table removed and hauled away within a matter of an hour or two.
Pool Table Removal Cost
The average cost to have a junk removal company haul away an unwanted pool table ranges from $400-$550 on average, but can be more or less depending on many different factors.
Some of the main factors that can affect the cost of your pool table removal include:
Size of the pool table
Weight of the pool table
Presence of stairs
Type of disposal (disposal or relocation)
Where you're located
Cost of living/disposal in your area
Who you hire
Learn more:
Where to Take an Old Pool Table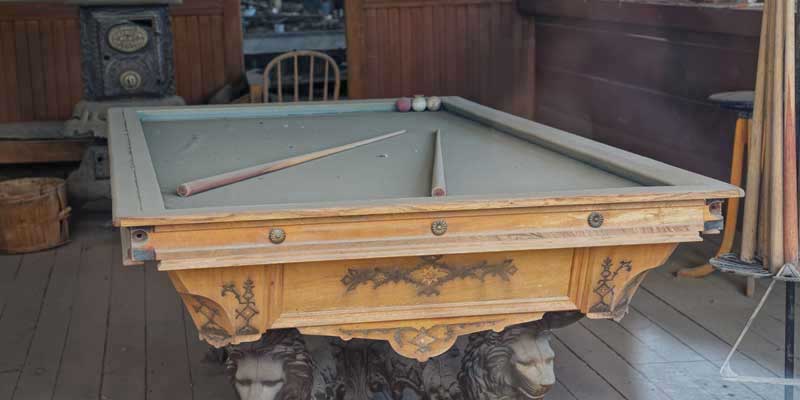 When you want to get rid of your pool table, there are a few different options to consider.
If it's in playable condition, you could sell it and have the buyer be responsible for transport. If you're unable to sell your pool table, hiring a junk removal company to haul it away for you is likely your best option. They can safely haul your pool table to a donation center, whether it's a resale store like Goodwill or a non-profit facility, like a women and children's shelter or youth organization.
If it's in poor condition and can no longer be used, it can be taken to a breakers yard or local recycling facility if they accept pool tables. Otherwise, it should be taken to a local landfill to be disposed of. Most junk removal companies that haul away your pool table are willing to haul them locally wherever you'd like. They can even donate your pool table on your behalf and provide you with a donation slip for tax purposes, or they can have it disposed of for you.
If you're cleaning out your basement, pole barn, or entire home and have many other items to get rid of, you may want to consider renting a dumpster. As long as you have the strength, time, and manpower to help you load it, a dumpster is a great way to get rid of all types of belongings that are no longer wanted.
Whether you need a junk removal company or a dumpster rental, Hometown can help you find local providers that are licensed, insured, and have a great reputation in their service area. By entering your zip code and answering a few quick questions about your disposal needs, you'll be shown local junk removal or dumpster rental companies near you that can help you get rid of your unwanted pool table quickly and affordably. Get multiple quotes to compare pricing, availability, and customer service.
---