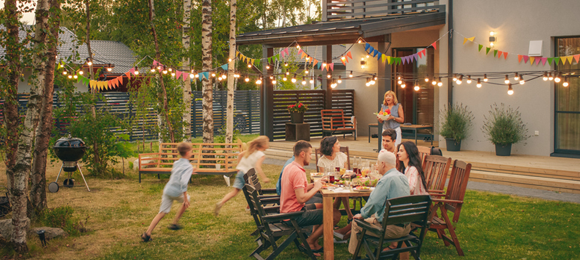 There's no better motivation to tackle the projects you've been putting off than gorgeous weather, especially when those projects are set outdoors.
Keeping your outdoor space maintained and in good condition can make a huge impact on the market value of your home.
Cleaning out parts or the entirety of your home is also made easier by friendly weather conditions.
That's why we've compiled a list of 6 transformative projects to tackle this summer to completely freshen up your outdoor space.
Jump to:
---
---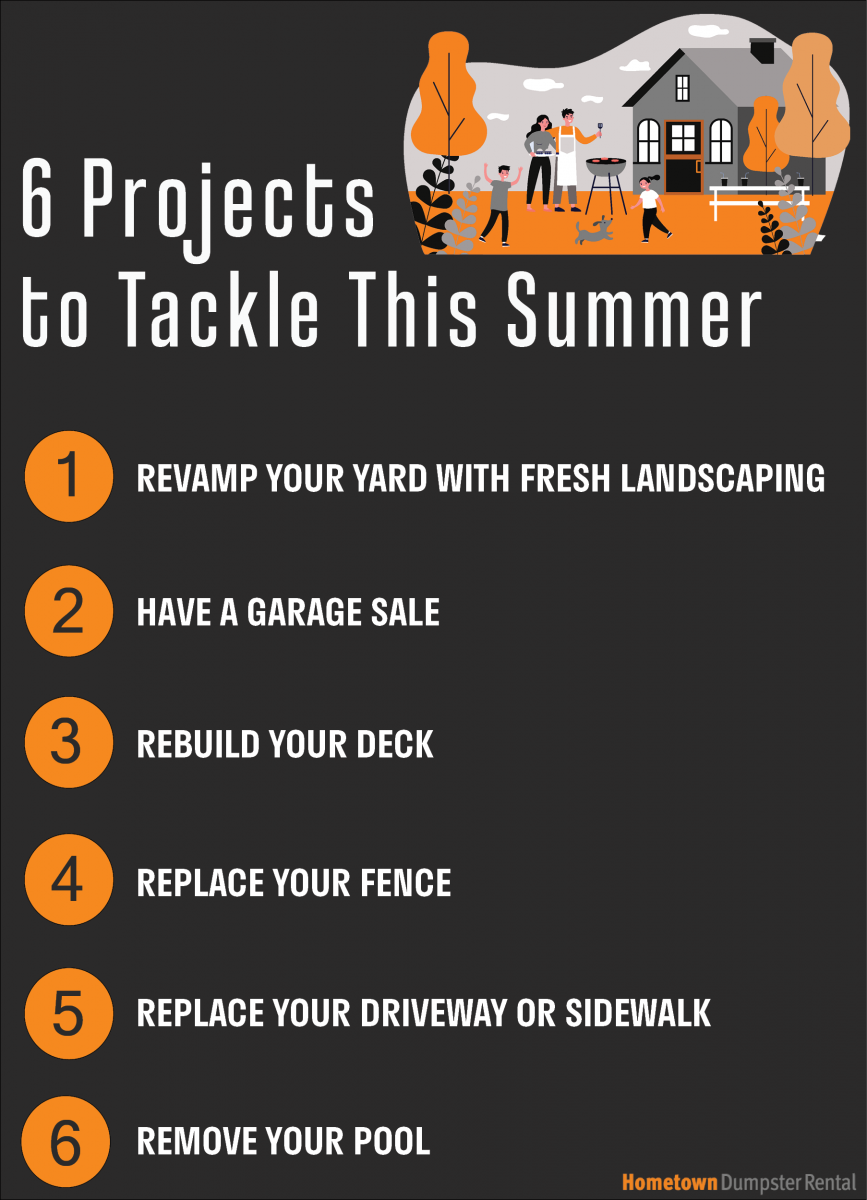 Revamp Your Yard
Once the snow has melted and the ground is soft again, there's no better time to transform your yard.
Whether it's finally cutting down the large, dead tree in your yard or revamping your landscaping altogether, cleaning up your yard can greatly increase your curb appeal.
Great landscaping can increase your property value by as much as 20%.
Getting rid of large amounts of yard waste isn't typically accepted by regularly scheduled municipal trash services, but that doesn't mean that this type of cleanup has to be difficult.
Renting a dumpster from a local company is a great way to get rid of large amounts of yard debris, as long as it's accepted by your rental company.
There are plenty of dumpster rental companies that likely service your area, but not all of them allow yard waste to be disposed of in their containers.
When you do find a service that allows for the disposal of yard waste in their dumpsters, it's highly likely that they will require you to not mix in other types of waste, like household trash, old appliances, metal, etc.
If you don't have the time or large enough quantity to justify a dumpster rental, hiring a junk removal service is also a great option.
Yard waste removal is a common service offered by many junk removal companies, and it makes the process quick and laborless for the homeowner.
Continue reading:
---
---
Have a Garage Sale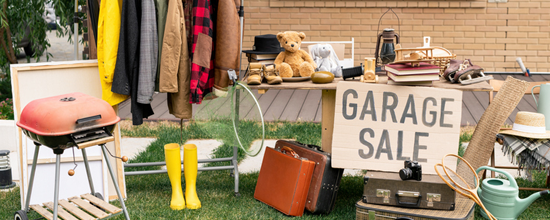 After your annual spring cleaning, you've probably uncovered a ton of old belongings that no longer "spark joy.'
If you have a good amount of unwanted clothing or household items that still have some life left in them, having a garage sale is a great way to free up space while allowing you to make some extra spending money.
Partnering with nearby neighbors to create a neighborhood yard sale is a great way to maximize the foot traffic of your yard sale.
Beyond the classic yard signs advertising your garage sale, be sure to utilize Facebook Marketplace and other online local forums to help promote your event.
If you and your neighbors have a lot of leftover items from your garage sale that need a new home, hiring a junk removal company to donate usable items on your behalf is a quick way to get rid of everyone's unwanted items at once.
Keep reading:
Rebuild Your Deck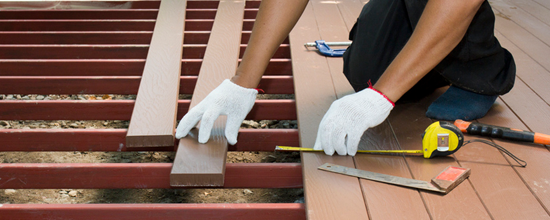 The average life expectancy of a wood deck is between 15-40 years, depending on the materials used and the amount of upkeep performed.
If your deck is showing signs of aging and is over 15 years old, it might be time to replace the boards of your deck.
Decks typically have close to a dollar-for-dollar return on investment—around 80% give or take a few percentage points.
Having a deck is one of the best home improvements you can make to drive up your home's value, so making sure it's in good condition is especially important if you plan on selling your home anytime soon.
Hiring a demolition contractor to remove your old deck to make way for the new is the easiest option that allows you to not have to worry about the disposal of your deck debris.
If you decide to go at it yourself, however, you'll need a reliable way to get rid of the debris.
For large projects, renting a dumpster is the most economical way to get rid of large amounts of wood at once.
Clean loading your dumpster to only be filled with one material, like your wooden deck slabs, is an option that can save you money on your dumpster rental.
Make sure to ask the rental companies you speak to about clean loading to find out if it's an option for your project.
Much like our other summertime projects, hiring a junk removal company to load and haul away your old deck debris is also a great and convenient way to dispose of the material.
Learn more:
---
---
Replace Your Fence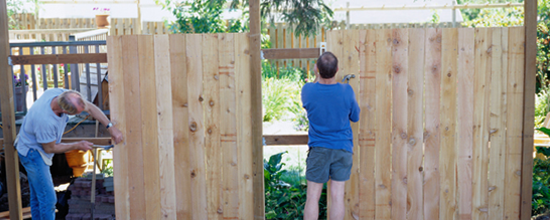 Wooden fences typically need to be replaced every 10 years and are an important asset to potential buyers with dogs or small children.
If you hire someone to replace your old fence, chances are they will include the removal of your old fence in the price they charge you.
If that's not the case, or if you decide to DIY your fence replacement, you won't be able to just throw your old fence in with your regular household trash.
The most responsible way to get rid of your old fence is to recycle the material, which can be made easy by using a dumpster or hiring a junk removal company.
Not every company recycles and not every material can be reused, which is why it's important to speak with multiple companies to ensure you find the service you're looking for.
---
---
Continue reading:
Replace Your Driveway or Sidewalk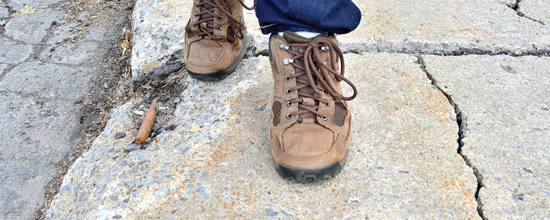 If you have severe cracks, frost heave, or settled concrete on your driveway or sidewalk, it might be time to start seriously considering removing and replacing your concrete.
The best time to replace your driveway is when the temperature is above 50 degrees, so summer will ensure proper settling.
We recommend hiring a professional demolition contractor to remove your concrete or asphalt.
Not only will this protect you and your property, but it's the best way to guarantee that the job is done correctly so that you don't run into the same problem prematurely.
If you have experience with heavy machinery or opt to take charge of the disposal aspect of your concrete removal, clean loading a dumpster rental with just concrete or just asphalt is a great way to affordably get rid of your debris.
Read on:
---
---
Remove Your Pool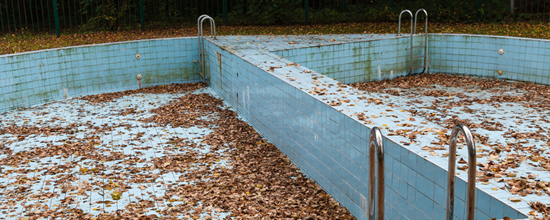 The average yearly upkeep for an inground pool is roughly $3,000-$5,000.
Factor in the amount of yard space a pool takes up and it might occur to you to take the plunge and remove your pool altogether.
Tackling your above-ground or inground pool removal in the beginning of the summer means that you'll be able to enjoy your new, open yard for the better part of the summer season.
Hometown makes finding a pool removal professional that services your area easy.
We provide a single, convenient resource to find insured, local contractors in your area so that you can request free project quotes from as many companies as you like.
We recommend getting at least 3 different quotes to ensure that you get the best price and customer service.
---
---
Learn more: