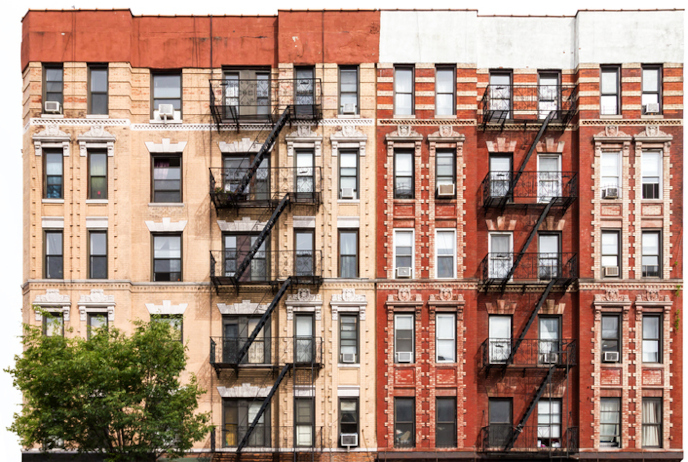 Updated June 22, 2022
Removing junk or debris from a high-rise or multi-story building presents a unique set of challenges that experienced junk removal companies can mitigate using the right tools and techniques.
One of the key factors in determining junk removal costs is the complexity of the project.
Hauling junk down multiple floors of a building increases the complexity of the project and typically the price.
In this guide, we'll discuss what's involved with junk removal from a multi-story building, how much it typically costs, and how to get the best deal.
Jump to:
---
---
How It's Done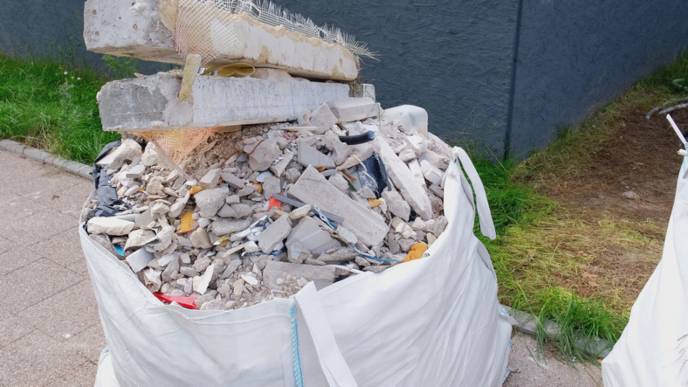 Removing junk and household items from a multi-story building is generally done by teams, not a single worker, as a way of maximizing efficiency and safety.
Workers will utilize any existing elevators whenever possible, though they may need to use the stairs for larger items, like a sofa.
Using carts or bag dumpsters may help speed up the junk removal, but for larger jobs it can be a tedious process moving junk or debris down multiple floors.
A key consideration of the junk removal company is to minimize interference with the other tenants living or working at the property.
This is done with careful planning and strategies aimed at reducing noise and eliminating airborne particles (e.g., dust) during the project.
Removing construction debris from a high-rise or multiple story building is often done using bag style containers that are constructed of tough fabric which can be sealed if needed to reduce airborne pollutants.
These commercial grade trash bags can also be reused, so they're eco-friendly.
Finally, some junk removal companies may utilize a trash chute system to direct the junk or debris down an external chute and into the dumpster or junk removal truck at ground level.
This is more common for construction or demolition debris removal and not so much for household junk.
Local ordinances may dictate which junk removal strategies are allowed and which are not. Your junk removal company will be the best source of that information, but you can also check your city's website for up-to-date information.
High-Rise Junk Removal Costs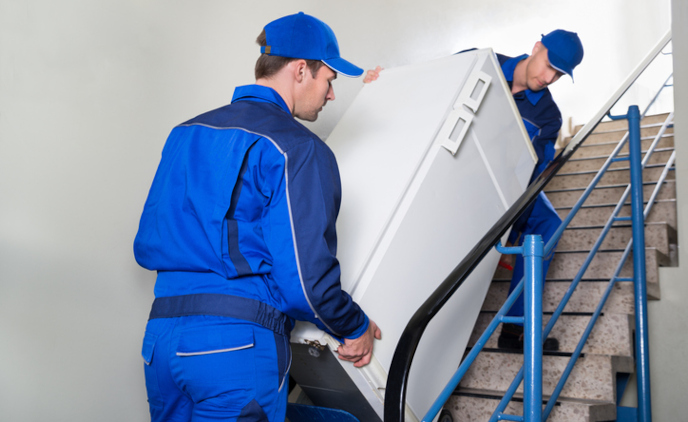 Junk removal costs can vary quite a bit from one junk removal company to the next.
When you factor in the high-rise aspect of the project, this can drive costs up quite a bit.
However, some junk removal companies may specialize in this type of junk removal and might offer better pricing because of it.
We suggest getting several online quotes before hiring a junk removal company to be sure you find the best price and can compare the reputation of local companies via online reviews to help you make a more informed decision.
It's impossible to estimate the exact cost of any one high-rise junk removal project because each one is unique and has its own challenges.
However, you can expect to pay at least 30%-50% more for a high-rise junk removal project compared to a similarly size junk removal in a single-story building in the same geographic location.
As an example, a kitchen renovation debris cleanup in a home in Chicago may cost $600, but the same kitchen debris cleanup in a rental unit in a high-rise building may run the customer $780-$900. (Your costs may vary.)
The best way to get an accurate price for your particular project is to call or get an online quote from local junk removal companies.
---
---
Ways to Reduce High-Rise Junk Removal Costs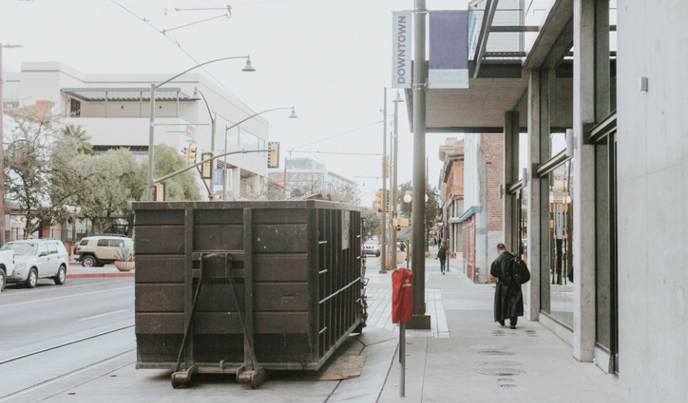 Regardless of your project size or complexity, it is possible to reduce junk removal costs by doing some of the legwork yourself.
As you may have guessed, this means lugging the junk or debris down to ground level yourself or with the help of some good friends.
This can help reduce labor costs, although you'll need to determine whether the blood, sweat, and tears is worth it.
There's also a timing aspect associated with this strategy, as in most cities, you can't simply leave a pile of junk or construction debris in front of a high-rise building for days or even hours at a time.
Instead, you would need to coordinate with the junk removal company to meet them at ground level at a specified time with the junk or debris to be loaded.
In the end, this is probably not a convenient strategy for most situations.
It's typically best to let the junk removal company handle the cleanup from start to finish.
Another way to reduce costs is to ask if the junk removal company is currently running any specials.
We also recommend checking their Facebook page or website for current promotions.
Additionally, many junk removal companies offer discounts for certain segments of the population, such as seniors, teachers, and/or military personnel. These discounts can be as high as 20%, which works out to a nice savings on the final bill.
Lastly, renting a dumpster for the cleanup can reduce costs significantly if you're willing to get your hands dirty.
Check with your city's regulations pertaining to dumpster rental. You may need a dumpster permit to place a dumpster on the side of a city street.
Be sure to follow all the guidelines to avoid fines; your dumpster rental provider can help guide you in this regard.
Dumpster rental costs can range from $350 on average for a 10 yard dumpster up to $650 on average for a 40 yard dumpster.
Prices vary by container size and your location. Contact local dumpster rental companies to get more precise cost quotes.
---
---
Find out more: