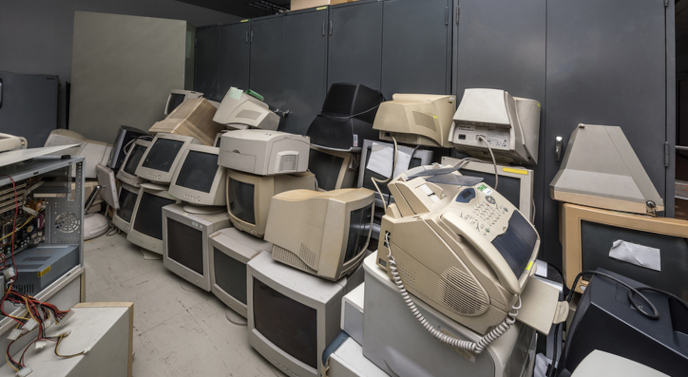 Updated January 19, 2023
Cleaning out a commercial space, such as an office building, can be costly and care should be used to ensure a quality result at a fair price.
Hiring a junk removal company to complete the cleanout is usually the fastest and most convenient option, but dumpster rental services are typically the more cost-effective cleanout method.
While hiring a junk removal company offers many key benefits, dumpster rental offers a more cost-effective cleanout method if you have the manpower to complete the building cleanout yourself.
Commercial building cleanouts vary quite a bit in terms of scope and scale. As such, the costs associated with these projects vary widely.
In this guide, we'll discuss the basic costs associated with commercial cleanouts, how to get an accurate and comprehensive project cost, and how to find local junk removal or dumpster rental companies for a free quote.
Jump to:
---
---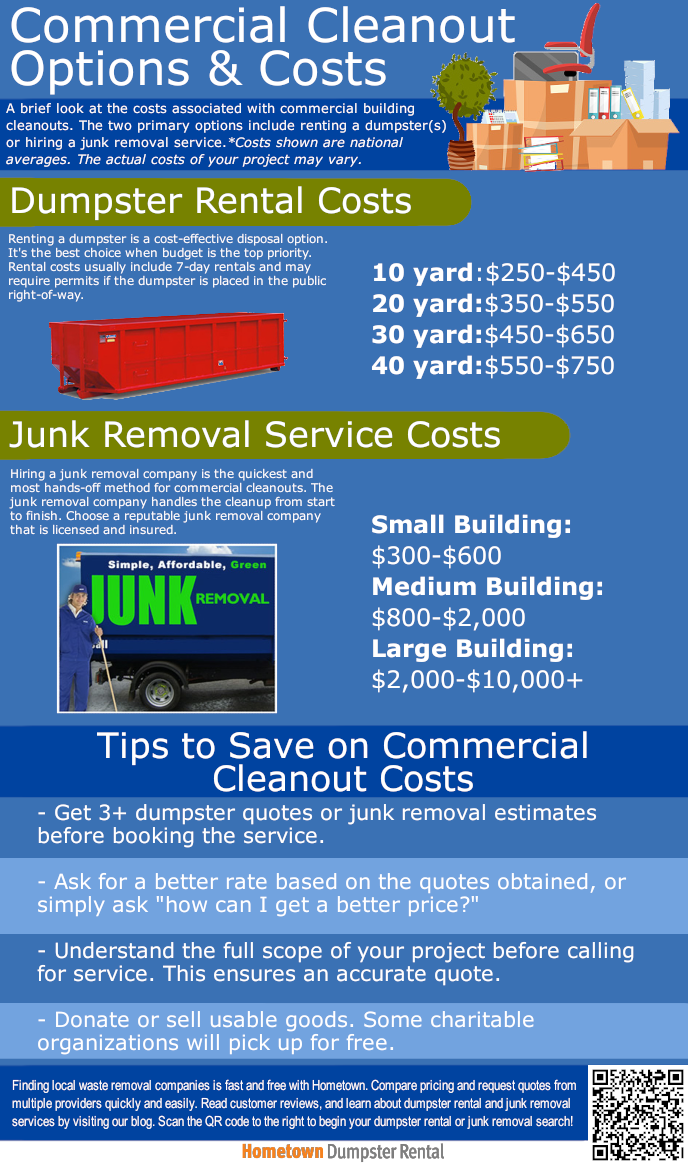 Commercial Building Cleanout Options
There are two primary options available for commercial cleanouts: Hiring a junk removal service or renting a dumpster.
Hiring a Junk Removal Company
The benefits of hiring a junk removal company are pretty clear: You don't do any of the heavy lifting, and they handle the dirty work for you.
The junk removal process is simple and typically involves scheduling an on-site junk removal estimate to assess the scale and complexity of the project.
The junk removal company will then provide an estimate and schedule the work if you choose to move forward.
We suggest getting several estimates before hiring a junk removal company. Don't base your decision on price alone, as the reputation of a company should be a key factor in finding a good junk hauler.
Renting a Temporary Roll-Off Dumpster
Renting a roll-off dumpster, or renting multiple roll-off containers, is also a pretty straightforward process.
For most commercial building cleanouts, the out-of-pocket cost to rent a dumpster is less than the cost to hire a junk removal company.
The difference is that you and your team are responsible for all the work when renting a dumpster.
The dumpster rental company drops off the container, you load it, and they pick it up and dispose of the materials.
Both options are good choices depending on your budget and the needs of your project.
It's a good idea to explore both options and get quotes for both services before making a final decision.
Some waste removal companies offer both dumpster rental and junk removal services, which makes it quick and easy to compare pricing.
Learn more:
How Junk Removal Costs are Calculated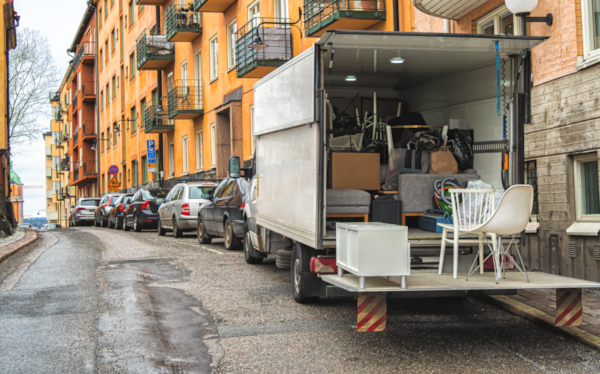 Most junk removal companies' costs are based on the volume of junk you have.
Typically, you pay a fee based on how much space the junk consumes on the back of the truck or trailer.
For example, a company may charge $250 for 1/4 full, $500 for 1/2 full, $750 for 3/4 full, and so on.
For a large project like commercial business cleanouts, the pricing structure may not be this simple.
The volume of junk will still be factored into the total cost, but other cost factors may include:
The type of junk you're disposing of (e.g., e-waste may cost extra)
Labor hours and manpower required
Complexity of the job (e.g., items must be brought down 8 flights of stairs)
Total number of trucks required to complete the job
Below are some rough figures that may give you an idea of average commercial building junk removal cleanout costs:
Small shop (< 500 sq ft): $300-$600
Medium building (1,000 sq ft): $800-$2,000
Warehouse or Large building: $2,000-$10,000+
These costs are highly variable based on the above factors and where you live.
With a job as big as a commercial building cleanout, it's critical to get estimates from several junk removal companies to ensure they can meet your budget and timeline.
Dumpster Rental Costs
A large dumpster, or possibly several large dumpsters, are often necessary to complete a big project like this.
A 40 yard roll-off container is a good option.
A 30 yard dumpster or combination of smaller dumpsters can also work well depending on the size of the building and extent of the cleanout.
Know the details of your project before calling the dumpster rental company for a quote.
Explaining to them the type of wastes and approximate overall size of the job provides them the information needed to recommend the optimal dumpster size for your project.
How to Get the Best Price on Your Commercial Cleanout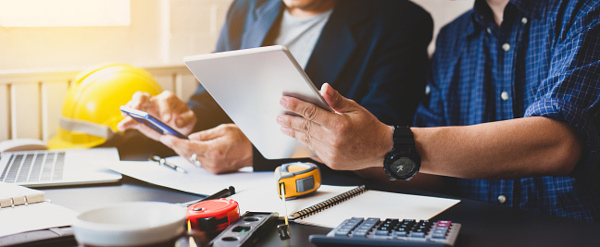 The first thing we always suggest is to get a minimum of three junk removal estimates or dumpster rental quotes before booking the service.
The pricing provided by each company will almost always vary, so getting several quotes can help filter out the companies that fall outside your budget.
Getting multiple quotes can also be an effective negotiation strategy in trying to reduce costs even further.
For example, "Company A" charges $1,000 for the job and "Company B" is estimating $1,200. You may be able to negotiate a better price with "Company B" based on "Company A's" estimate. Ask if they price match, or for instance, "beat competitors' pricing."
Getting the best price comes down to doing due diligence and getting answers to your questions before hiring.
Hometown makes it easy to find local dumpster rental services or junk removal companies, read about each company, request quotes, and get answers to frequently asked questions, all from one easy-to-use place.
---
---
Find out more