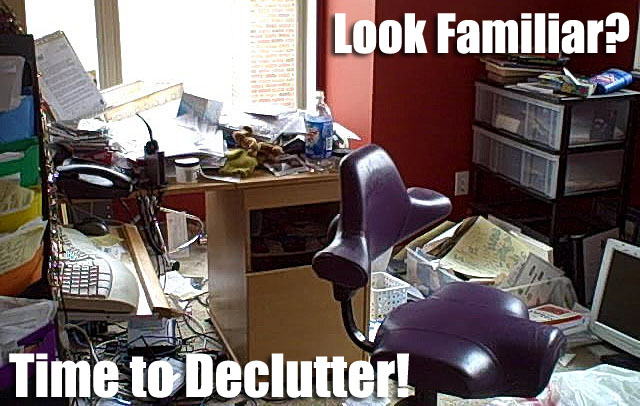 Via: Flickr, user: FunnyBiz
Labor Day is just around the corner and the long weekend makes it the perfect time to declutter the home and garage. Clutter has its way of creeping back into the house after a successful spring cleaning, which has a lot to do with booking a busy summer filled with camping trips, family reunions and vacations. Here are some tips to make this weekend your 2012 summer cleanup.
Take it One Room at a Time
If your home took a beating this summer in terms of "clutter-gathering," try to breakdown the cleanup into smaller chunks easier to manage. For example, focus on one room at a time rather than viewing the entire house cleanup as a whole.
If it's a single room that's in need of some serious decluttering, break the room sections to make it a more manageable project.
Organize the Garage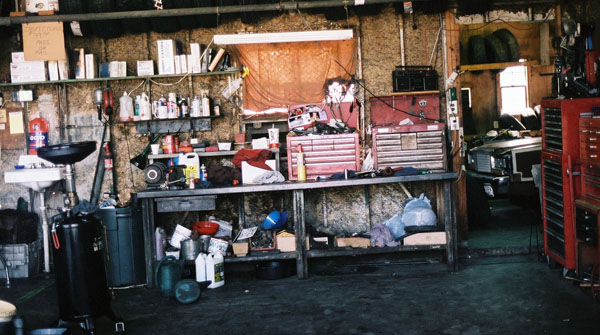 It's a good time to start putting away all the "summer stuff" taking up space in the garage, such as summer kid's toys.
It's a good time to start preparing for the colder weather in not-so-distant future – yes, for many of us that means the "white stuff" too. If you live in a colder climate, it's not a bad idea to test out your winter equipment, such as the snow blower, to make sure it's working properly. It's much easier to fix a broken down snow blower when it's still warm outside – waiting until the first snowfall and finding out it won't start is definitely not a fun ordeal.
Trash Removal
If you know you'll need a dumpster rental to aid in the decluttering process, call and rent it now! Waiting until the last minute is never a good idea when it comes to renting a dumpster, especially when you need it during a holiday weekend.
Getting Rid of Stuff
Drop off household goods and clothing to the nearest Goodwill or other charitable organization. September is also one of your last opportunities – at least in colder climates – to host a garage or yard sale.
Tip: Hosting a garage or yard sale on a holiday weekend may not attract very much foot traffic due to the fact many people travel during the holidays (i.e., camping, visit family out of state, etc-). So, plan on hosting the sale the following weekend as well to increase exposure.
Yard Maintenance
Don't forget about the lawn. Fall is a great time to aerate and/or over-seed the lawn. Clean-up lawn clutter like leaves, sticks and other debris littering the lawn. It will help give your home fresh, new curb appeal. Lastly, make sure to save a little time to relax this Labor Day weekend.
After all, it is a holiday dedicated to giving hardworking Americans like you a little bit of a break for all your hard work throughout the year.