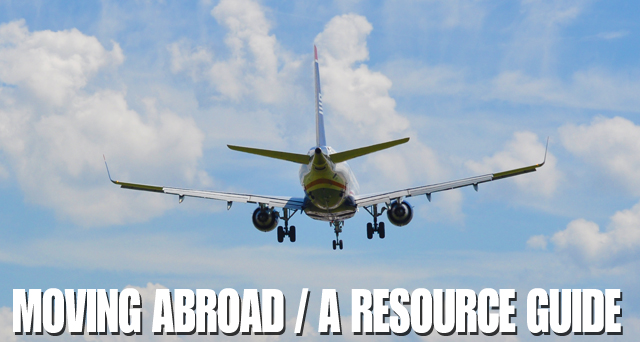 Planning a move abroad can be quite a stressful situation. Moving in general is one of the most stressful life events most people ever face. In a previous blog post (10 Steps to take the Stress out of Moving) we discussed how only the death of a loved one and divorce were more stressful than moving to a new home. Well, moving abroad is a whole different animal!
Whether it's for a fresh start, job relocation or retirement, moving to another country is far different than moving from L.A. to San Francisco. Relocating abroad requires that you stay organized, plan properly and get your finances in order before the move. The serious planning should start at least a year in advance. So, if you're ready to begin your life as an expat, here are some useful tips to consider before taking the plunge.
Preliminary Steps:
1. Research, Research, Research
Research is probably the most important step you'll take in your journey to sun and sand (or whatever your oasis may be). The Internet makes it easier than ever to get all the information you need about international living.
Focus on your most important determining factors to narrow down your search, such as climate, healthcare, language, crime, stability of the country, expat presence, jobs, taxes and housing. Here are some useful websites to help get you started:
Visit the location before moving there to make sure the location lives up to your expectations.
2. Make a Checklist
Once a location is chosen, create a checklist to help keep your move on the right track. Staying organized helps to reduce stress and ensure everything gets accomplished before the move. Be as detailed as possible, and make sure to include all of the tips in this tutorial as your basic outline.
3. Get Paperwork Filed
File for passports and visas (if needed) well in advance of moving day. The State Department is a great resource for finding out if your destination country requires a visa.
4. Financing Plan
How do you plan to finance the move? Tally up all of your estimated moving expenses and make sure your savings cover it. Common expenses include plane tickets, storage fees, dumpster rental/junk removal service, passports/visas and preparing your house to be sold (if applicable). Don't ignore the smaller expenses incurred during travel, such as meals, baggage fees, transportation and discretionary spending. These expenses can really add up in a hurry and blow your budget out of the water.
Get Rid of Stuff!:
5. Rent a Dumpster
The more junk you get rid of, the easier the move will be. Not only will you travel lighter and save on travel expenses, but it also saves time packing and unpacking. If you have lots of junk to offload, consider a junk removal service – these companies do all the hard work for you.
Resources:
Dumpster Rentals
Junk Removal Services
6. Donate Household Items
There's no need to bring three coffeemakers and two toasters with you; donate these items to a local charitable organization. You can also use these donations as a valuable tax incentive on your income tax return, so keep the receipts.
Resources:
Charity Navigator
Goodwill
Salvation Army
Habitat for Humanity (building materials)
7. Garage/Yard Sale
Plan a garage or yard sale to get rid of extra household goods. This will not only help you pack lighter on moving day, but also helps pay for some of your moving expenses.
Stuff You're Leaving Behind:
8. Car
Have a plan for your vehicles. You most likely will not be bringing a vehicle along, so make plans to sell it or put it in storage as soon as possible.
9. Residence
Make plans to sell or rent your house. Contact a real estate agent early to make sure the house is sold in time – a minimum of 3 months in advance is a good starting point.
If you're renting, make sure to let your landlord know about your moving date. In cases where you plan to keep the home, consider allowing a housesitter to stay in the home while you're gone. A trusted friend or family member can take care of the home's upkeep while you're away.
Days Leading up to the Move:
10. Contact Creditors/Government Agencies
Notify all of your creditors of your new address and moving date. Visit your local post office and fill out an address change form.
Inform the IRS about your move abroad – you can do this at the IRS website. If you're relocating due to a job change, moving expenses may be tax deductible, so be sure to keep all receipts and records associated with the move.
11. Keep Emotions in Check
Moves are always emotional, but international moves are particularly tough. Not only do you have the stress of getting everything together for the big move, but you have to deal with the stress of leaving some of your family and friends behind. However, if you've made it this far toward your goal of living a life in your dream location, try to focus on the future rather than the past. It's easier than ever to keep in touch with friends and family back home via video chats (i.e., Skype) and social media.
12. Know Travel Rules and Regulations
Check the latest airport rules and regulations regarding what you can and can't have on the plane. The Transportation Security Administration (TSA) website is a great resource for getting all this information.
If you plan to drive to your destination, check with your car insurance provider to make sure the trip is covered. Also, contact the transportation authority at your destination to determine license plate rules and how to obtain a driver's license in that country.
13. Pack Early
Packing several days or even weeks in advance can take loads of stress off your shoulders. There's nothing worse than rushing at the last minute to get things together the day of the move.
14. Review Checklist
Look over your moving checklist to make sure you checked off all of your to-do's. Take care of any loose ends.
Day of the Move:
15. Arrive Early
If you're flying abroad, get to the airport at least 90 minutes early -- even earlier if it's a busy hub, such as Chicago, Atlanta or Los Angeles. A website like iFly.com offers real-time information regarding flight delays, security checkpoint wait times, and other useful information at airports across the U.S.
16. Relax!
An international move is both emotionally and physically draining, but planning well in advance and staying organized will significantly help soothe the pain. Try to relax and focus on starting off fresh in your new locale.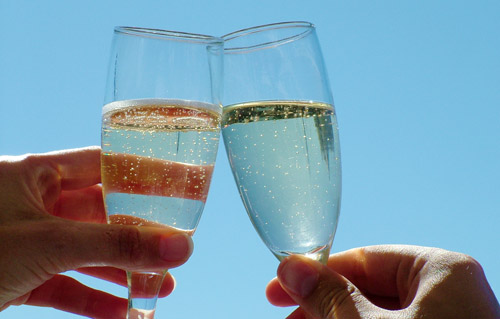 Sources: