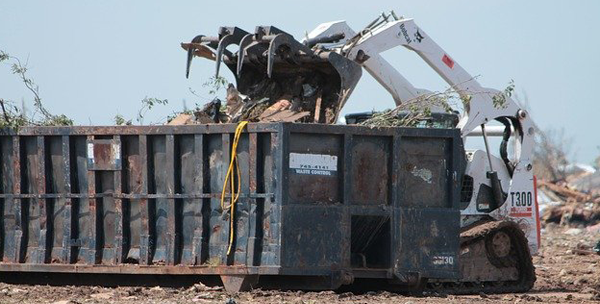 Updated July 28, 2022
If you've never rented a dumpster before, learning a few of the basics can greatly simplify your experience.
We'll go over how to rent a dumpster and what you can expect.
Jump to:
---
---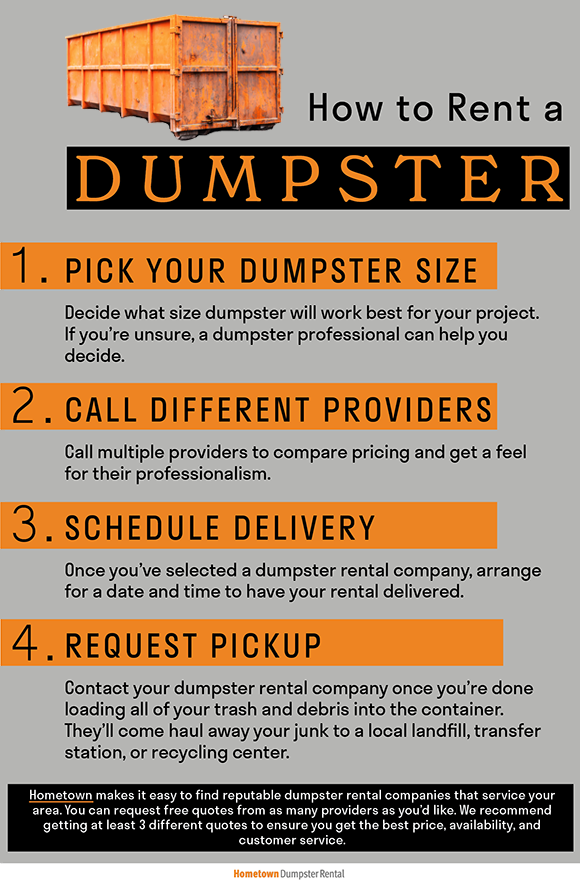 Dumpster Rental Uses
Dumpster rentals are great for a number of different projects around the house.
Some of these projects include:
Dumpster Rental Process
Renting a dumpster is a very simple process.
Follow these steps to get the best dumpster rental for your project.
1. Pick Your Dumpster Size
First, consider what size dumpster you need to rent for your cleanup job.
If you're not sure, call a local trash hauler and describe your project and disposal needs thoroughly.
Reputable companies with quality customer service will have no problem recommending a dumpster size based on your specific disposal needs.
When it comes to dumpster sizes, you may be better off renting a dumpster that is too large rather than too small.
If you rent a dumpster that is too small, it ends up costing you double to have the first dumpster picked up and a new one delivered.
2. Call to Learn More
Call one or more dumpster rental companies that serve your area.
Ask about their pricing, standard rental period, weight allowance, prohibited material, and other rental policies.
We recommend calling a minimum of 2-3 companies to see who has the availability, pricing, and dumpster size you need.
3. Schedule Delivery and Arrange Payment
Once you've selected a provider, schedule a date and time for them to deliver the dumpster to your home, job site, or place of business.
It's recommended that you have your rental delivered a day before you actually need it.
4. Request Pickup
Some companies will schedule a pickup time at the same time that they arrange the delivery, but some allow you to keep it until you call them for pickup.
If that's the case, just call the company back once you're finished loading your trash or debris into the container.
They will haul the container to a local landfill, transfer station, or recycling center where your content will be weighed.
As long as you stay within the weight allowance and do not place any prohibited items in the container, your final bill should reflect the initial quote you were given.
Learn more:
---
---
Dumpster Rental Costs
The cost of renting a dumpster varies widely based on your location.
The national average cost of renting a 10 yard dumpster is $250-$450, while the national average cost of renting a 40 yard container is upwards of $550-$750.
What you pay depends primarily on landfill fees in your area, the size of the container you need, and the dumpster company you select.
To get the best price on a dumpster, get quotes from multiple rental companies.
Most companies quote one rate for delivery, pickup, and disposal, though some add delivery charges separately.
The rental rate usually includes a specified amount of time you can keep the rental (the average rental length is one week) and includes a weight limit.
If you exceed this weight allowance, you will be subject to overage fees typically ranging from $50 to $100 per ton that you go over.
Ask these questions when comparing dumpster rental prices between two companies:
Extra charges may apply if you need the roll-off dumpster for longer than a provider's standard rental period.
This is typically a per-day fee in the $5-$20 range, but some dumpster services will negotiate with you upfront if you need it for slightly longer than their standard period.
Pay particular attention to the amount of weight included in your price if you are disposing of heavy construction debris like bricks, cement, roofing shingles, or demolition debris.
Finding Reputable Dumpster Companies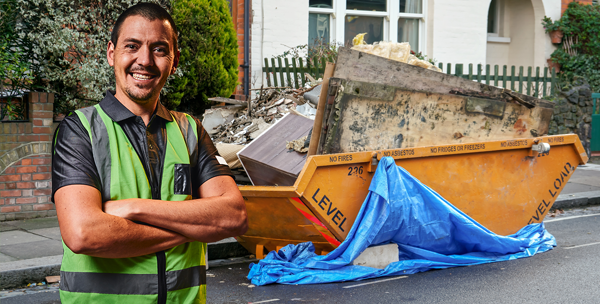 The best way to find locally-owned dumpster rental companies in your area is to search on Hometown.
We verify all companies that we post so that you are only shown legitimate businesses.
You can read real reviews and request free quotes from as many providers as you'd like, free of charge.
---
---
Keep reading: